Painting Fun ..Reno Museum
February 20, 2010
---

We signed Grace up for a painting class ..for kids under 1year old. We kinda knew what to expect, but really ...until you do this you really have no idea. It was some great fun.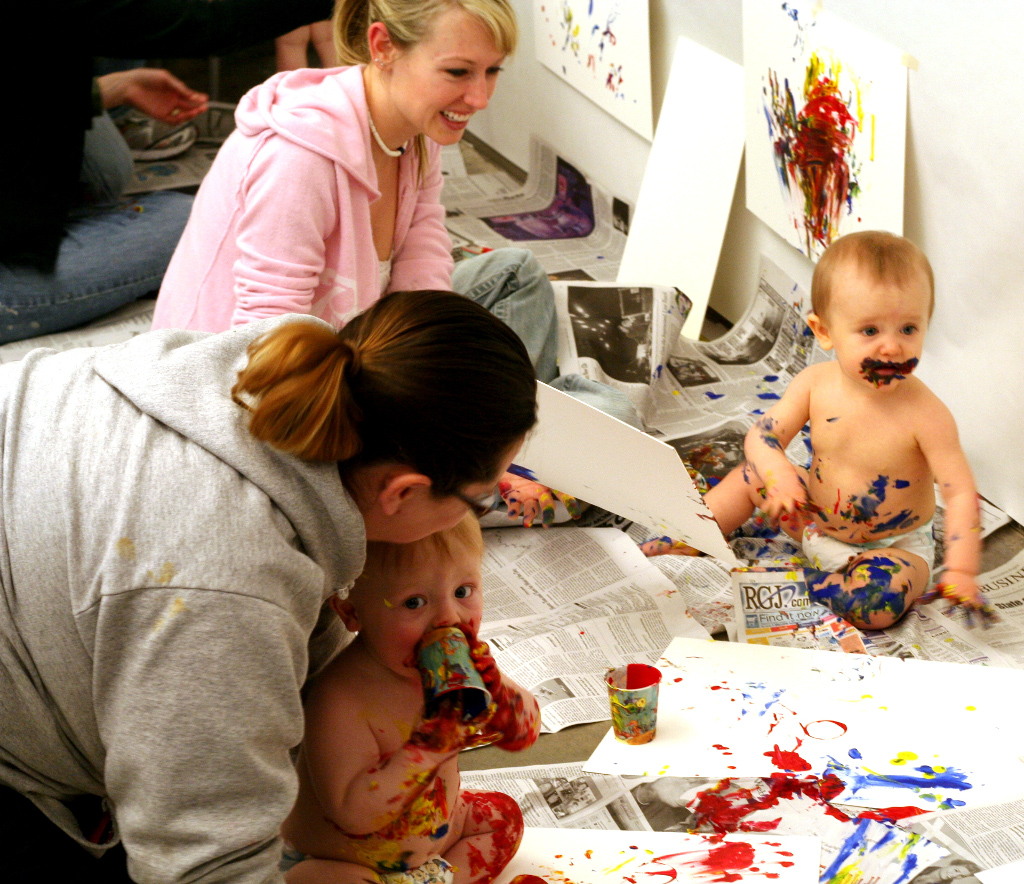 When we arrived -many of the kids were already underway!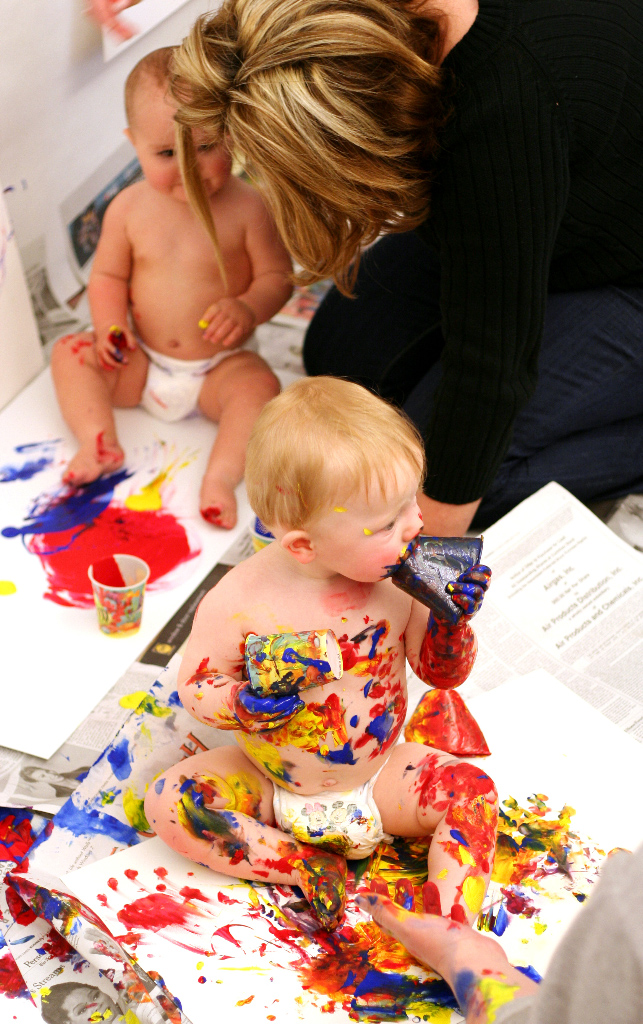 Grace picked a spot next to "Patrick" -he was already going strong ....and he would make good entertainment for us all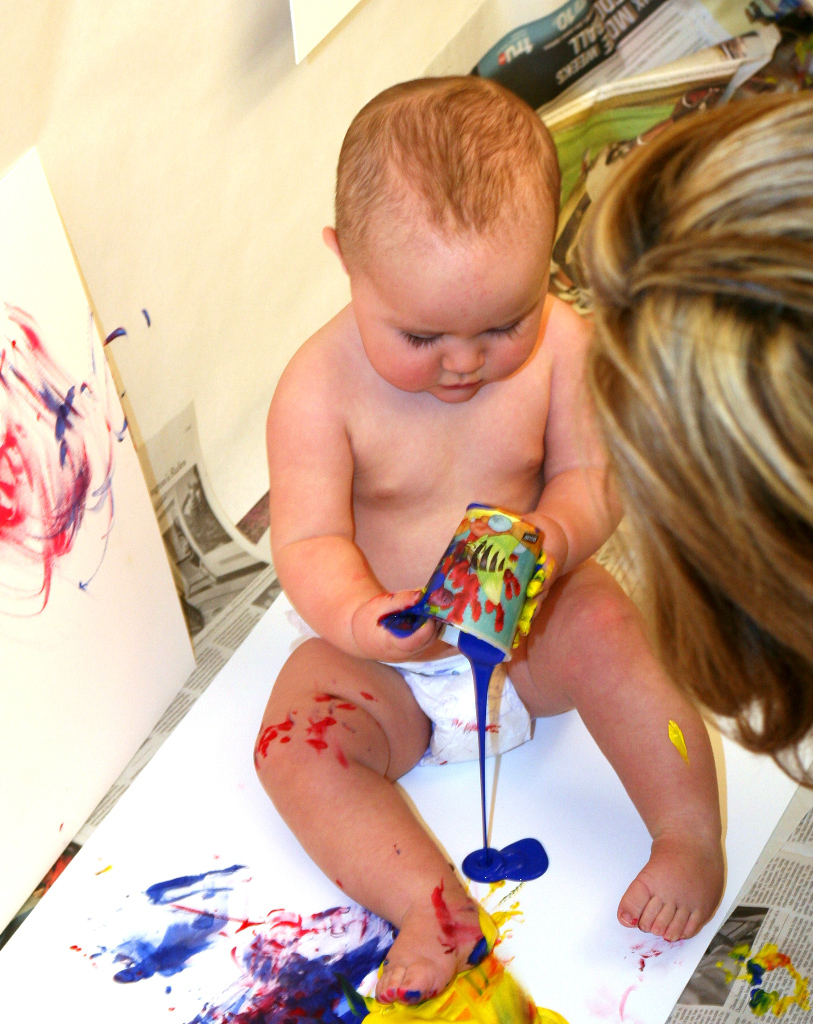 Grace getting her paint where she wants it ....spilled all over.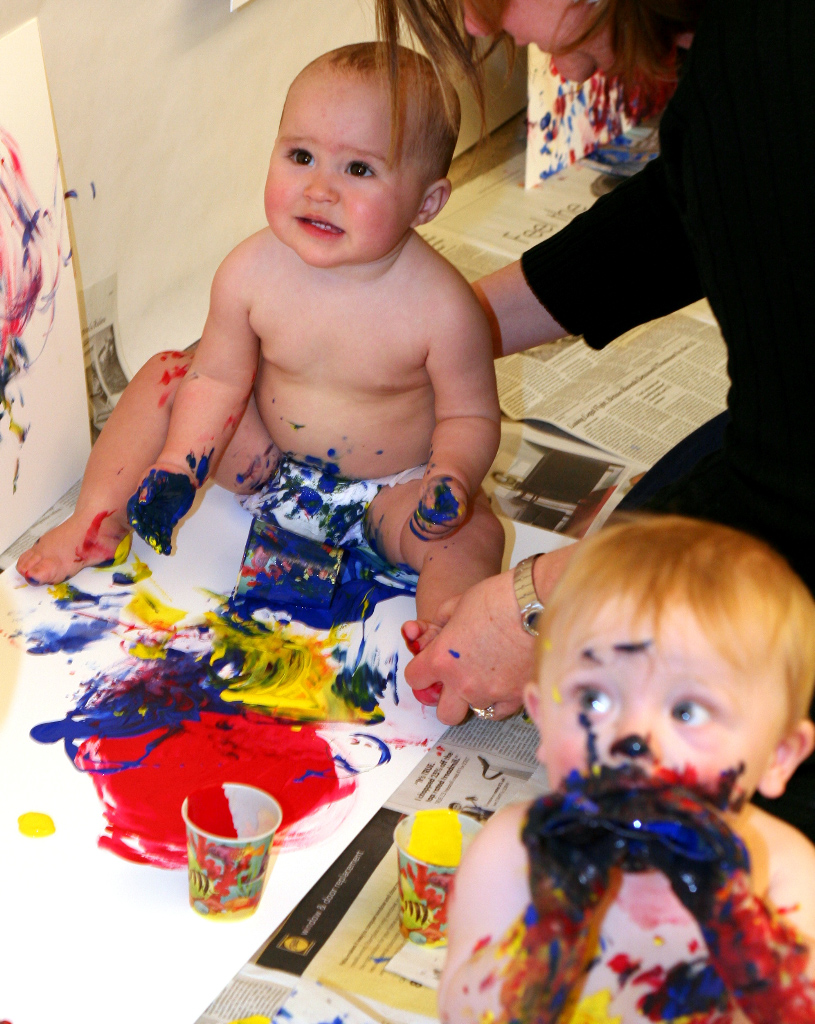 Even Grace thought this whole thing was just crazy!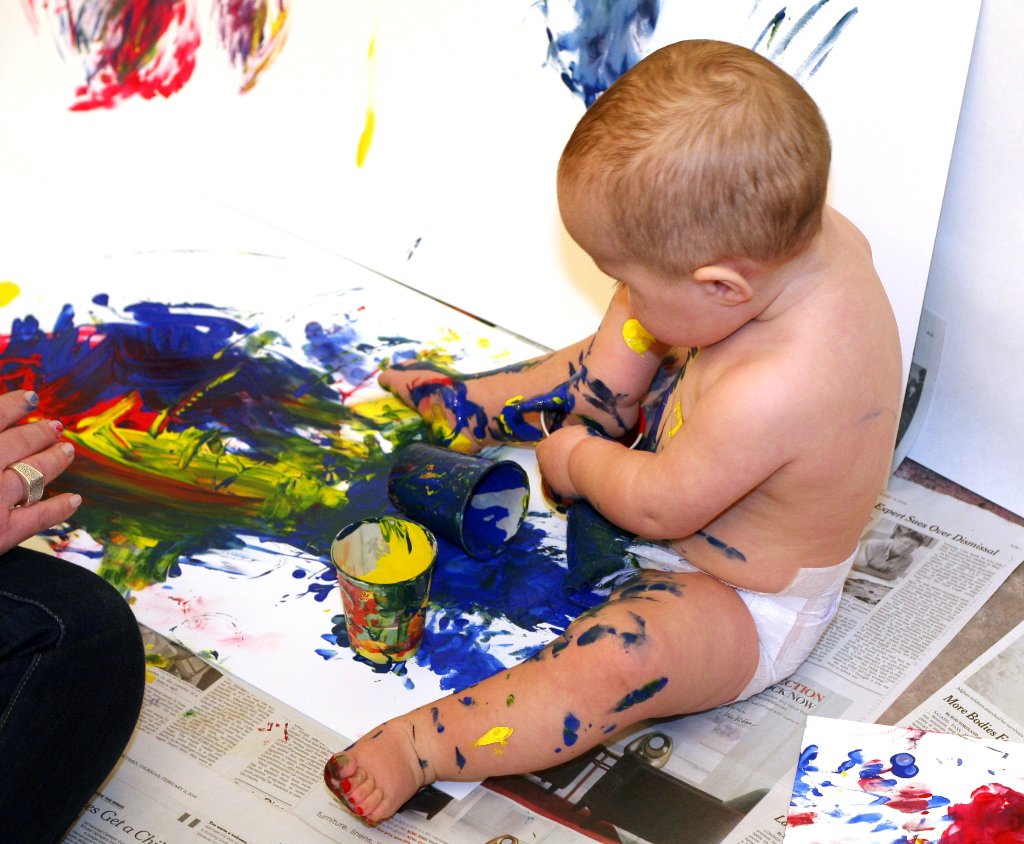 But she starts to get her groove on!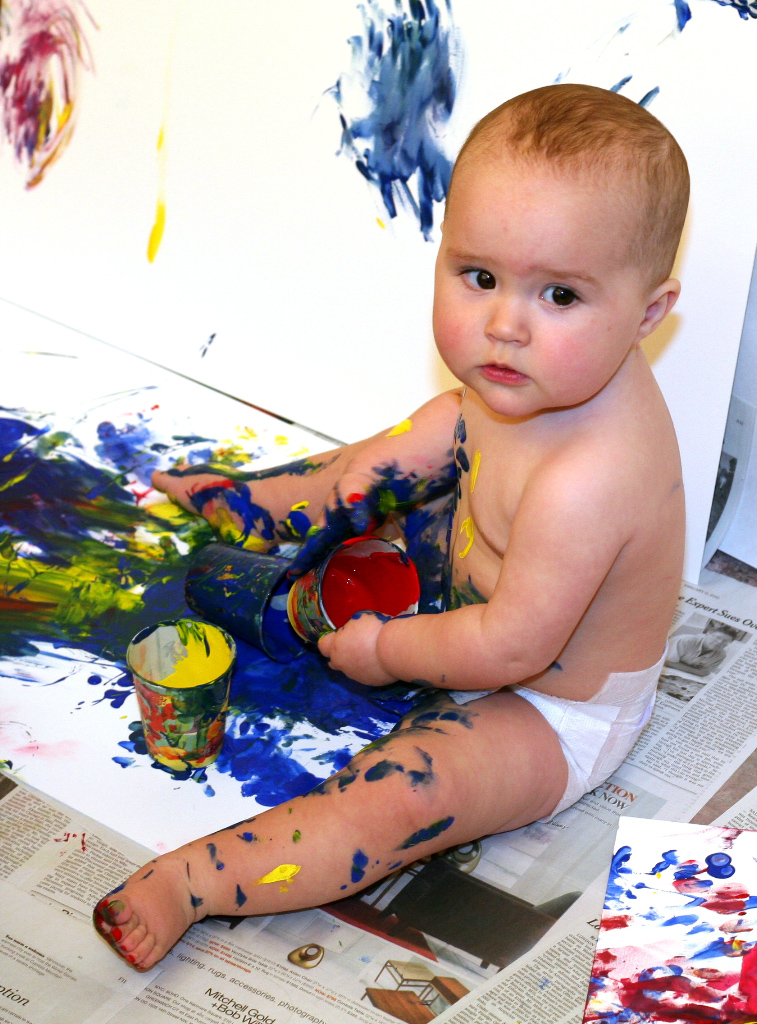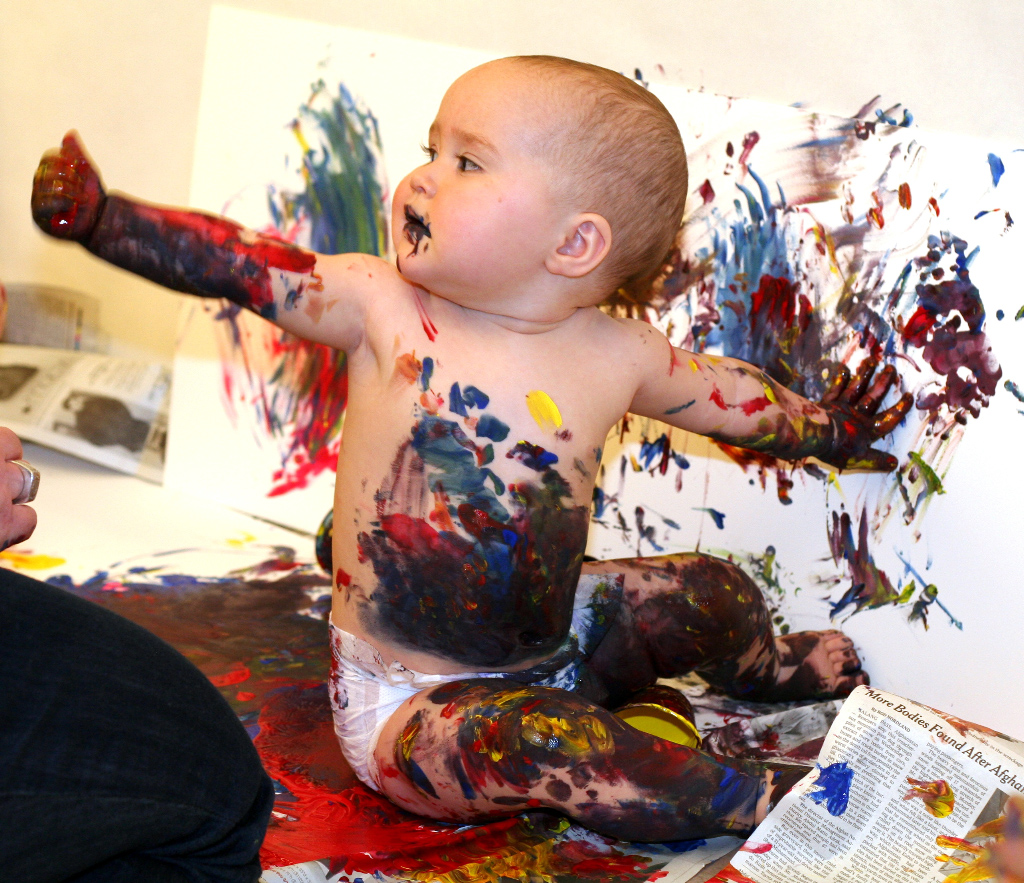 ......and now going full speed!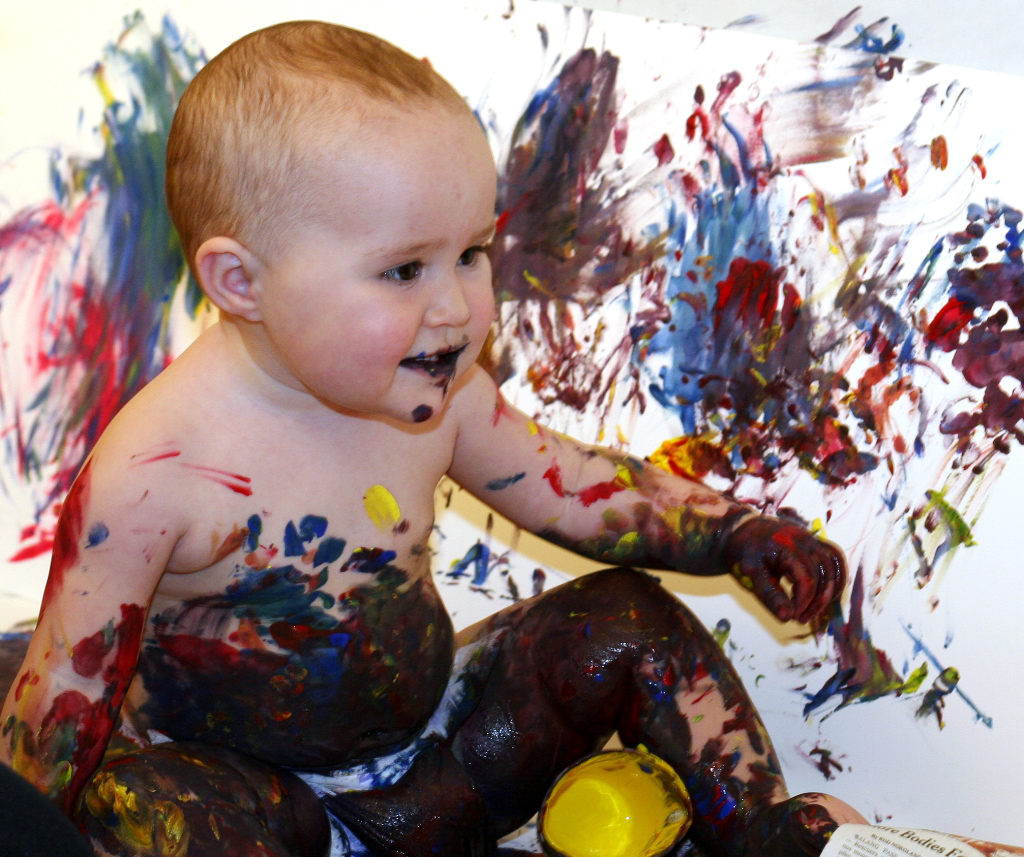 Putting the paint in your mouth was popular ....all the kids were doing it ..some much more than others.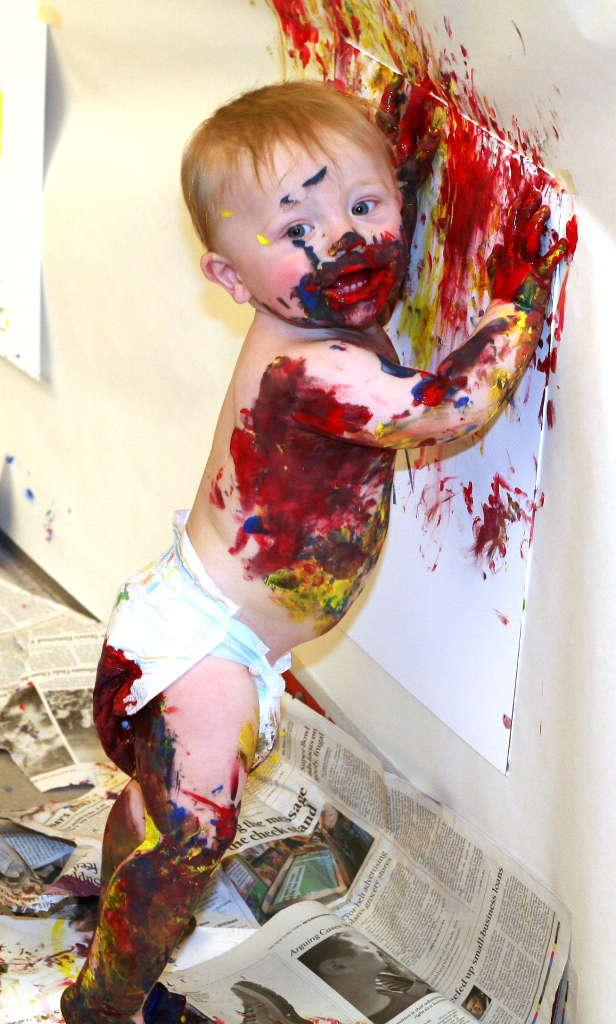 Patrick was good at standing ....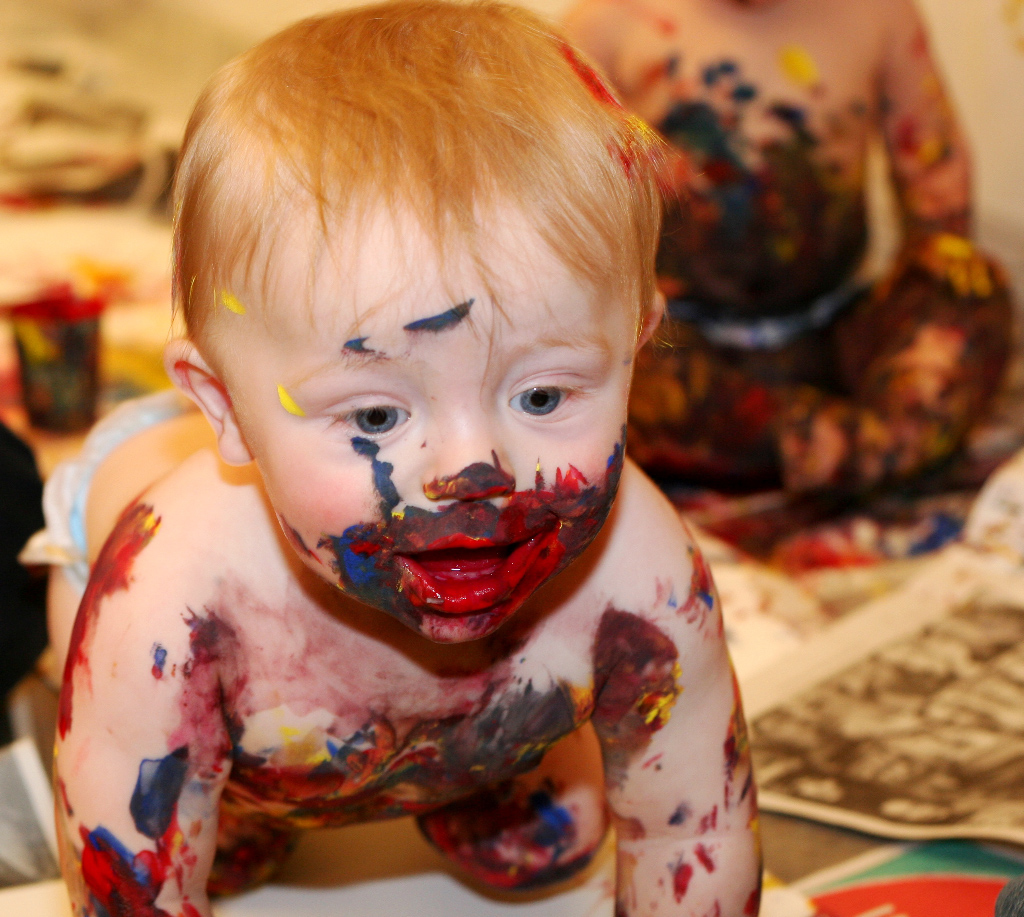 And crawling ...here he comes full speed toward the camera ...which made for a fun picture.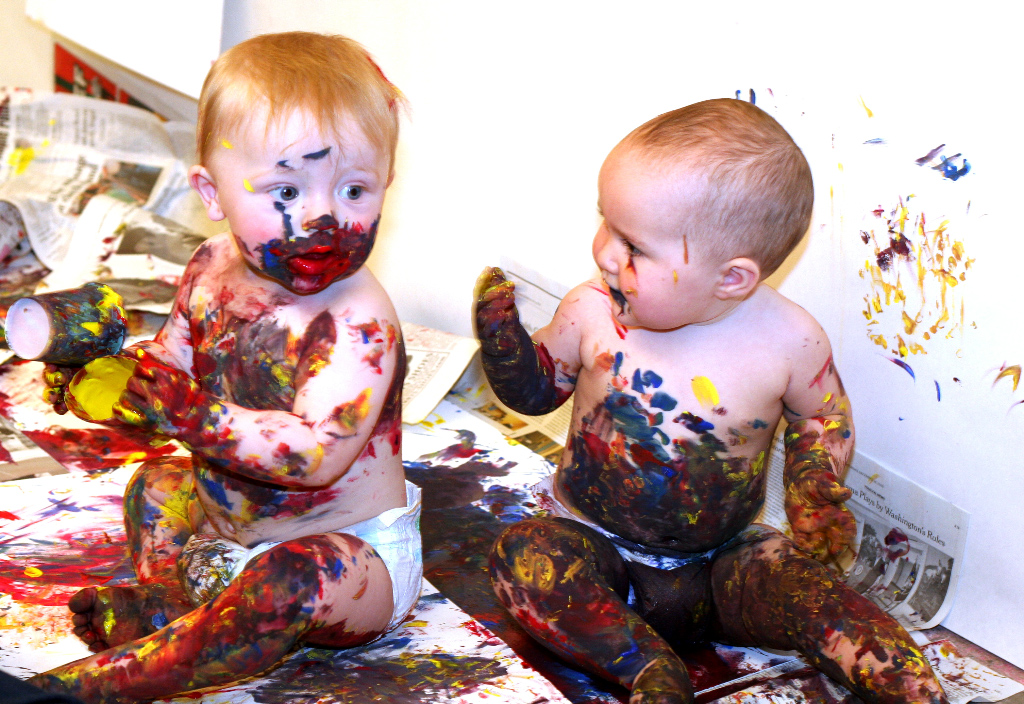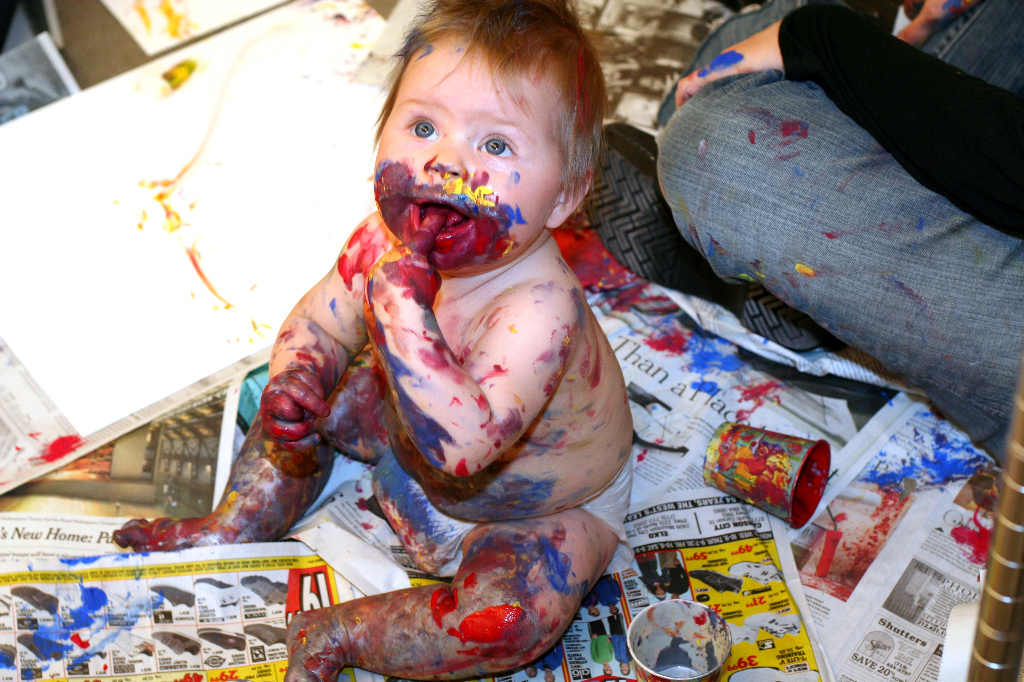 This is the little girl on the other side of Grace ...she also provided some good fun.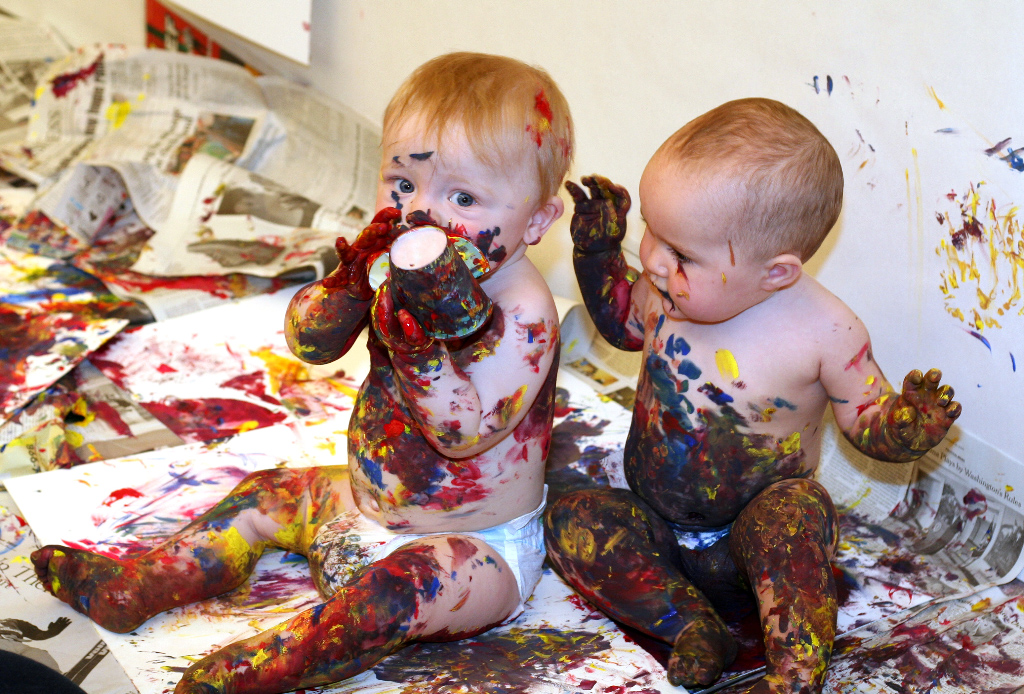 Patrick and Grace spent some good fun watching, touching and playing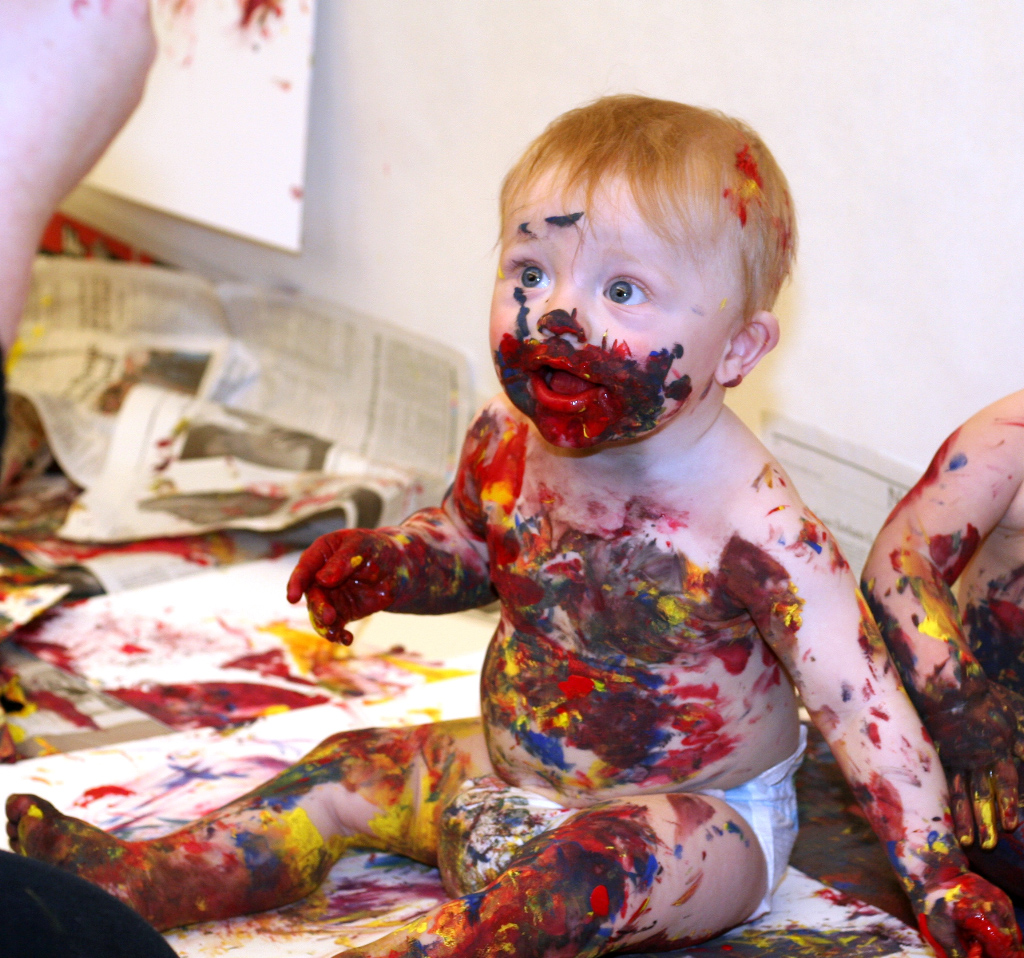 ..this guy had the funnerest expressions.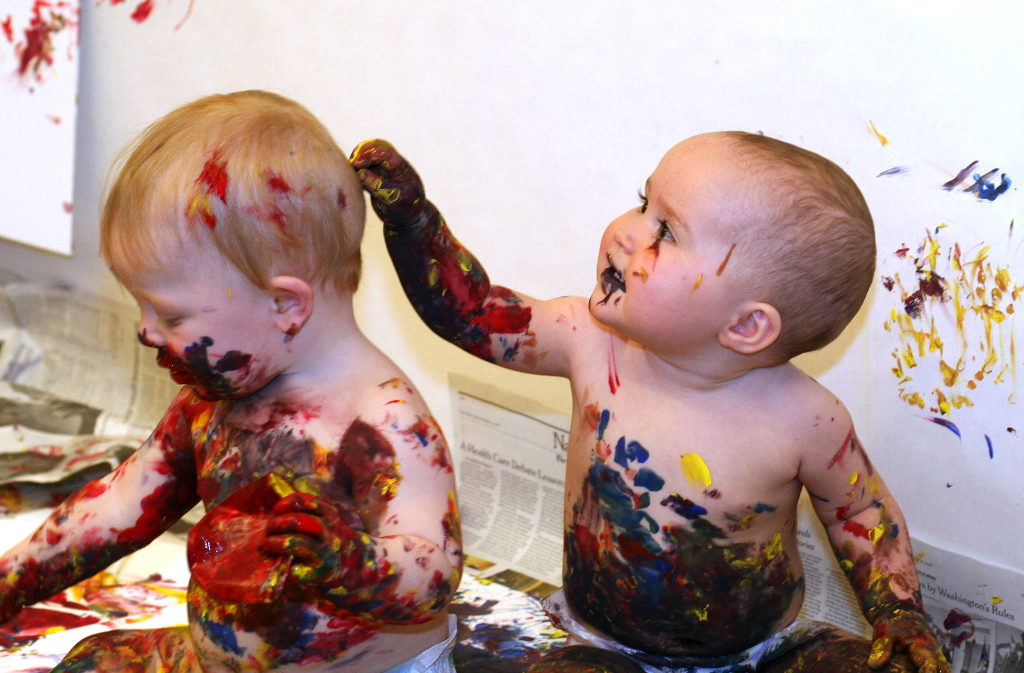 Grace painting her new friend's hair.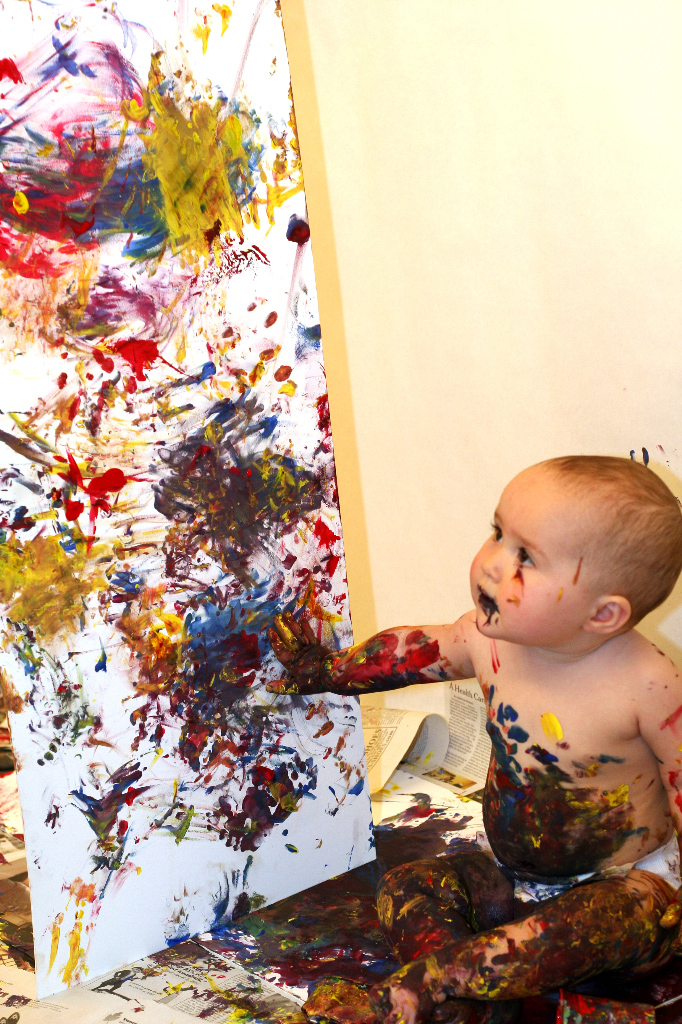 Grace observing her painting ...getting ready for the final touches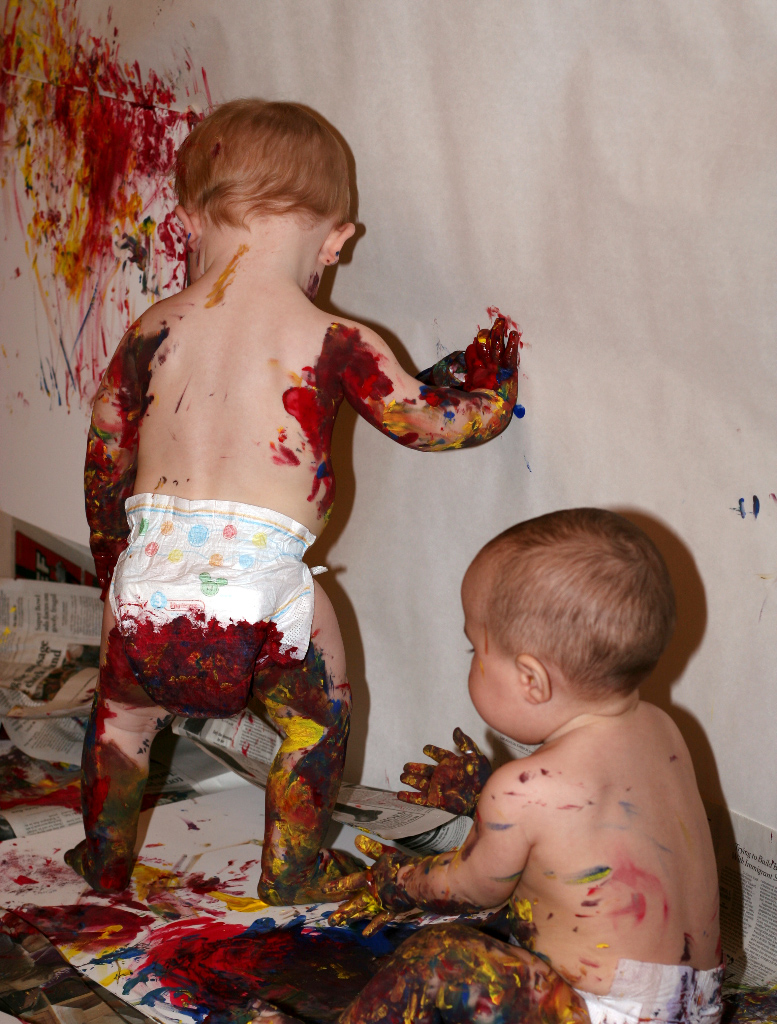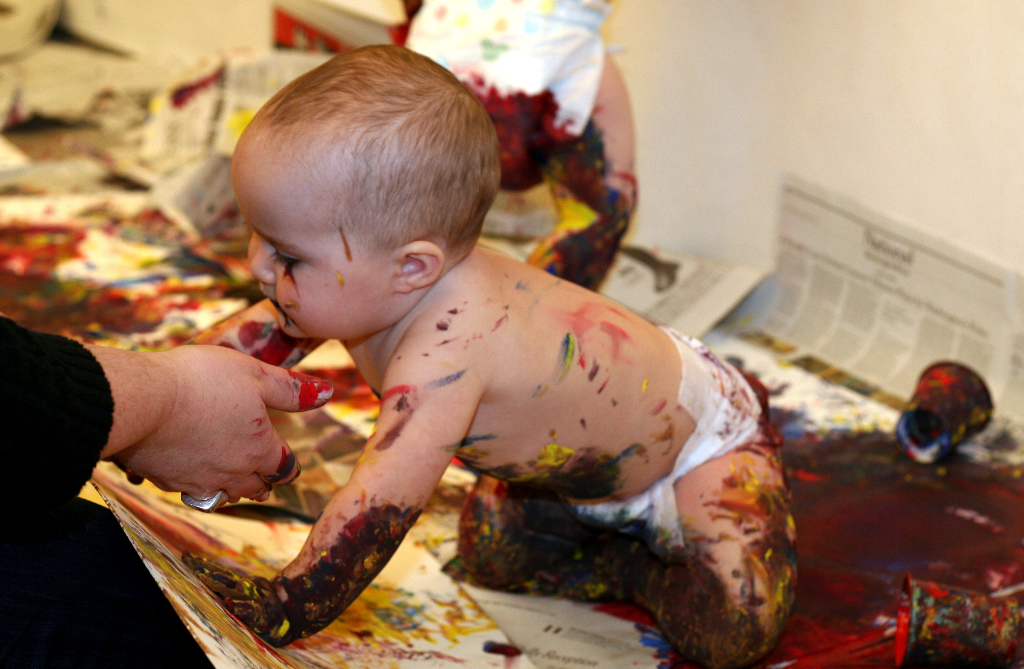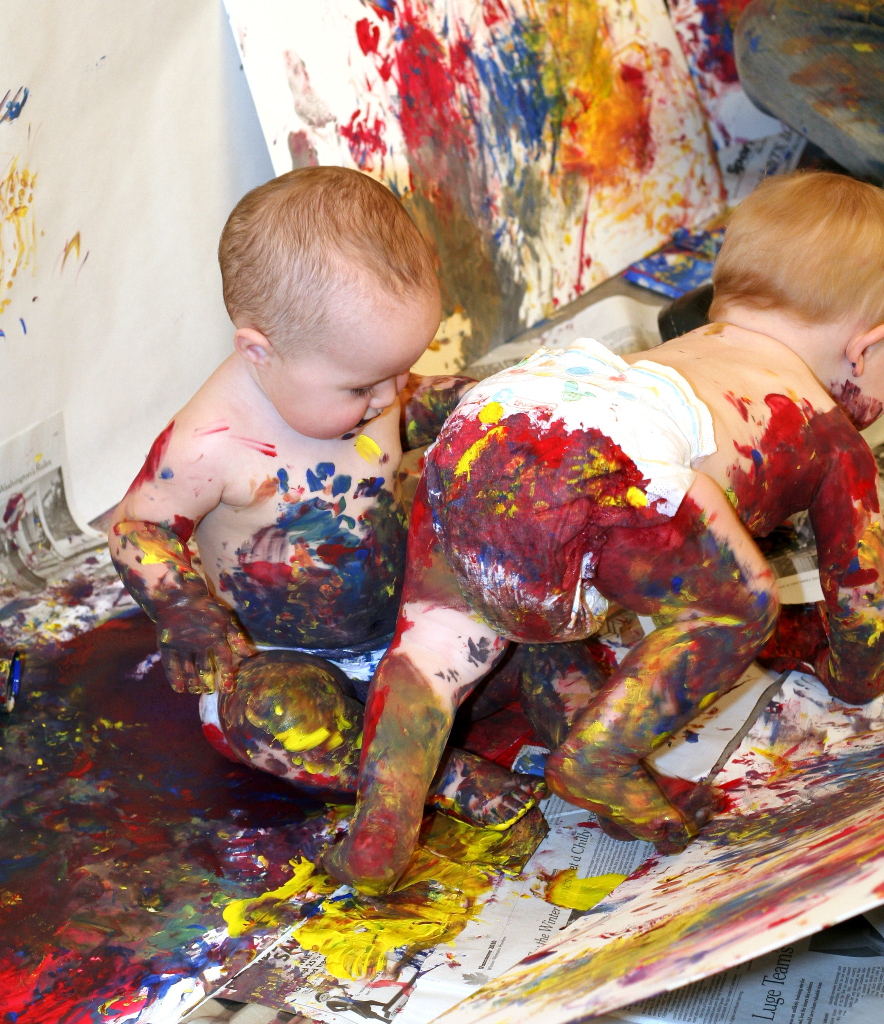 Patrick was alwasy on the go...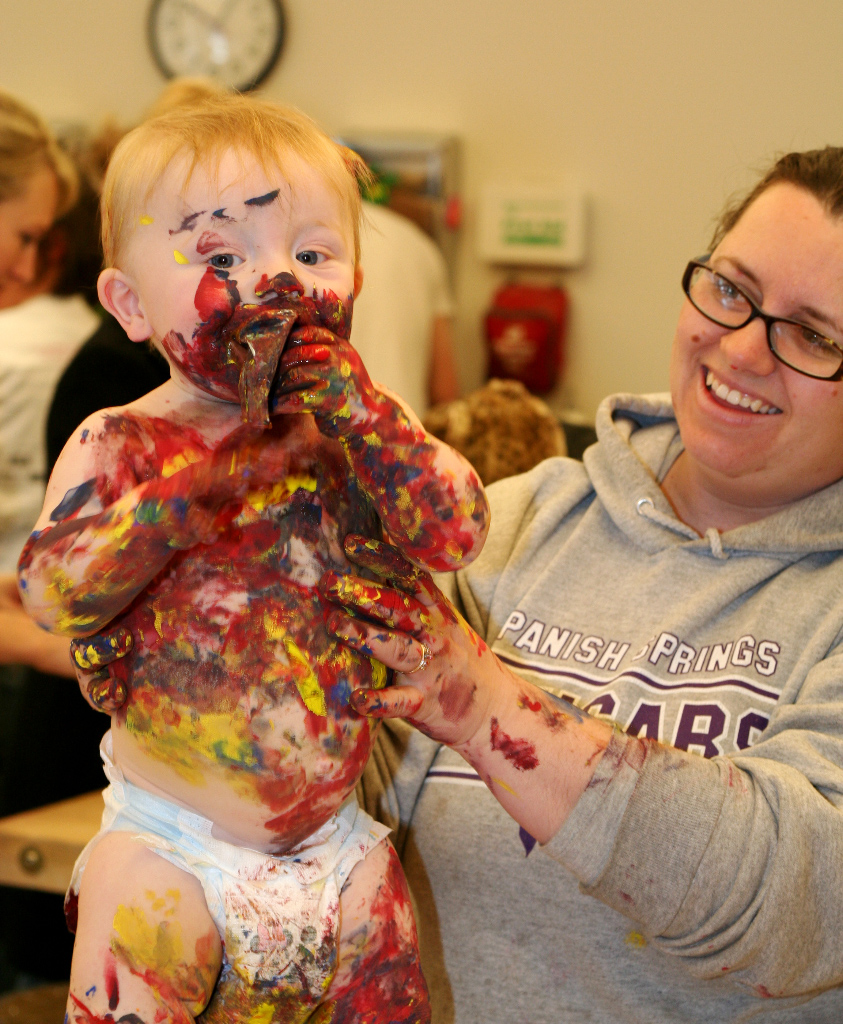 Enough ......his mom takes him and they go clean up. --Uhh, yes, that is a cup of paint he's eating.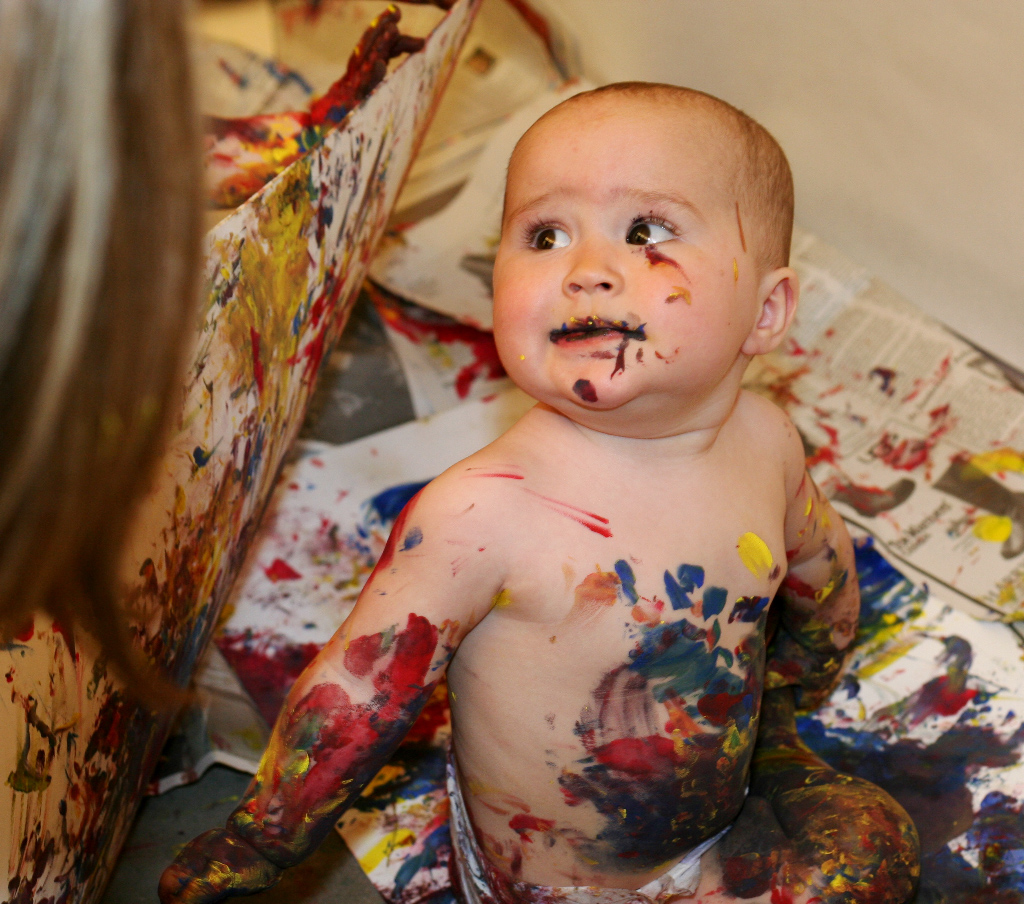 Grace continues on ....she was the last one painting on this day.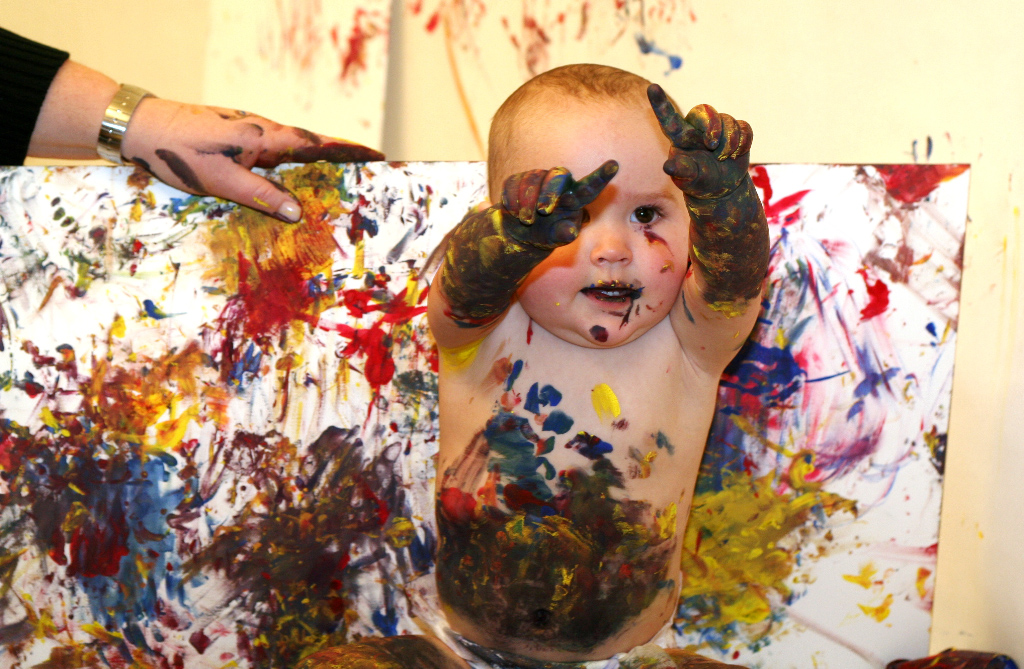 This is her new thing ...we think it is her "gang" sign.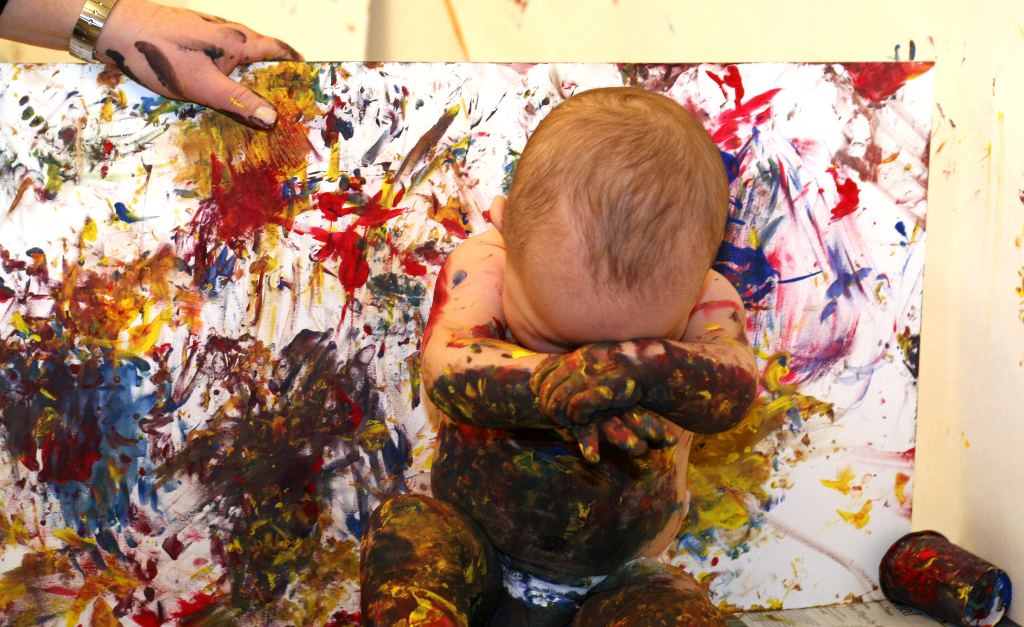 She is just tooo funny.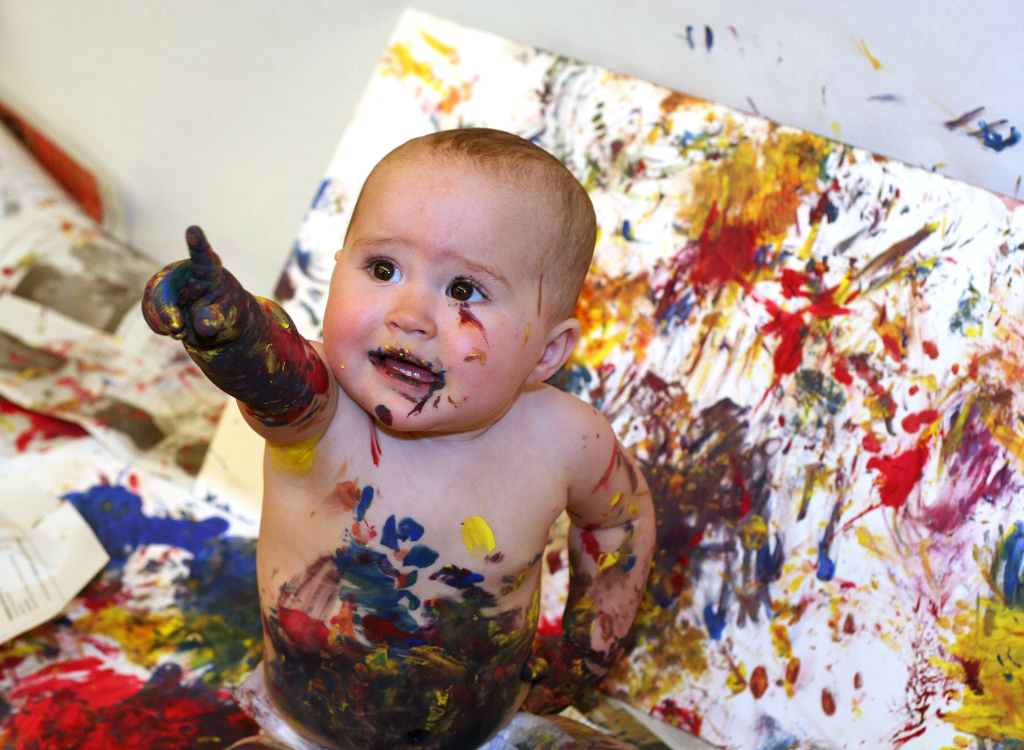 That it!, my masterpiece is complete!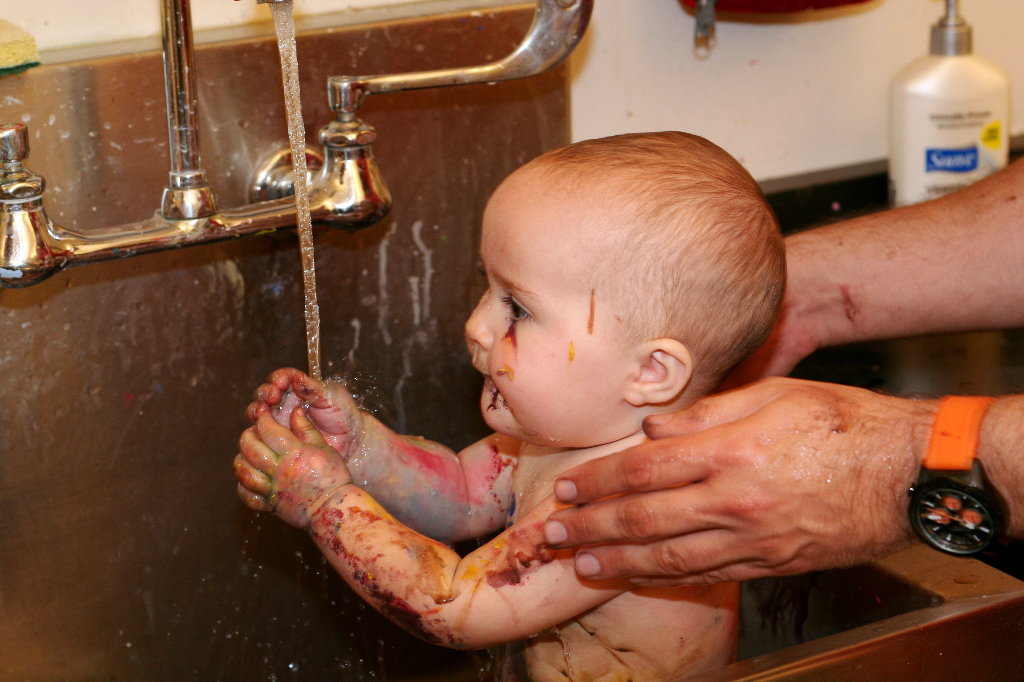 Dad helps her get cleaned up...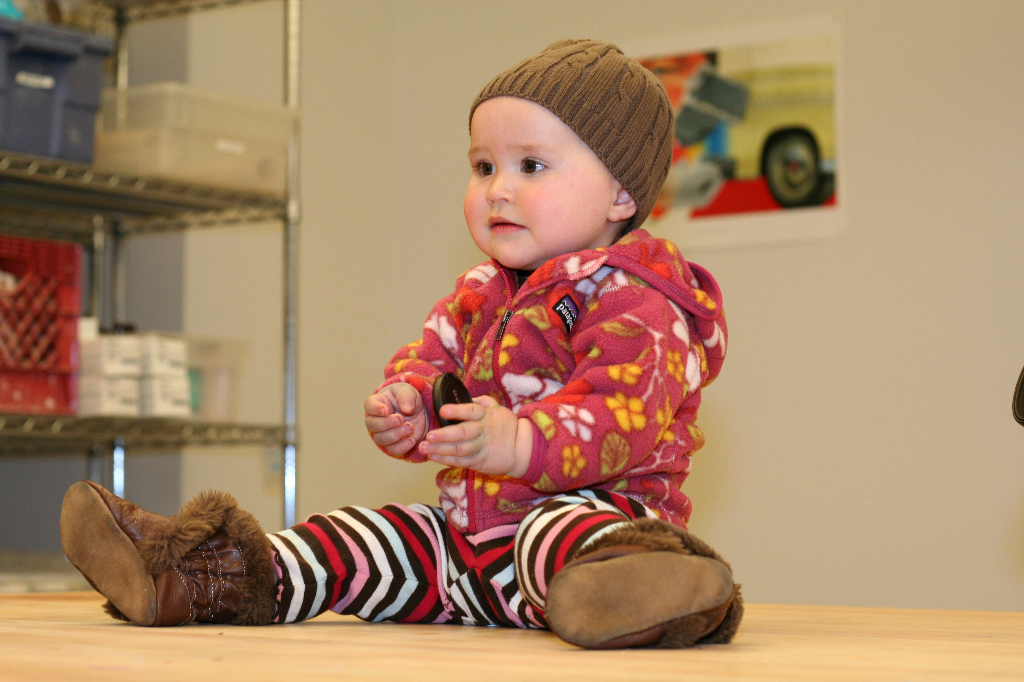 Don't let the fresh clothes fool you ....underneath still a lot of paint being worn!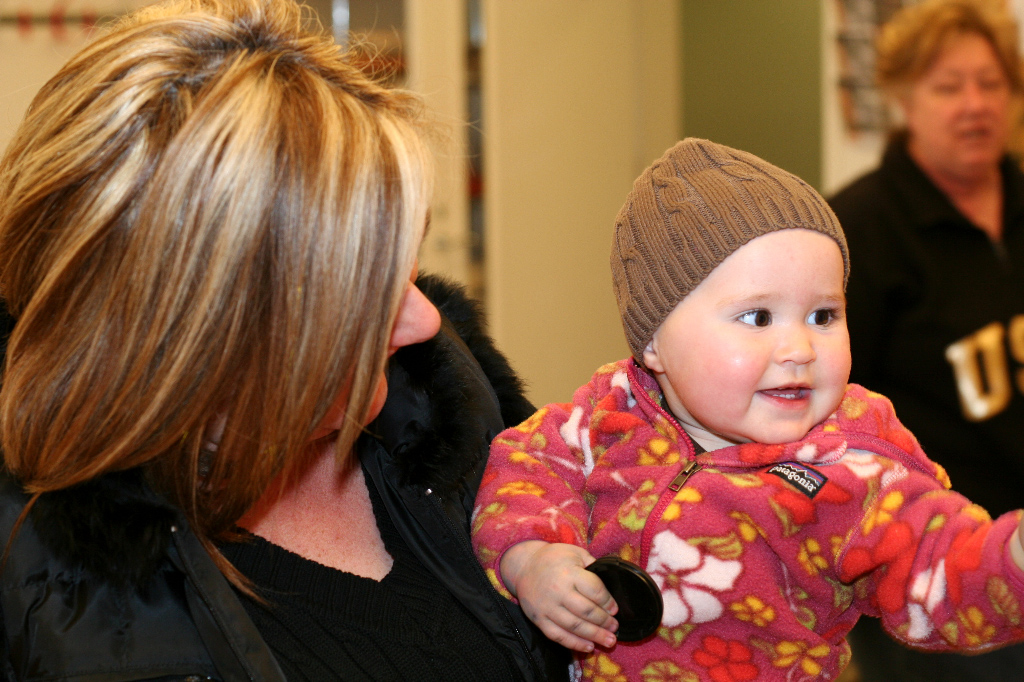 Grace really had some good fun here.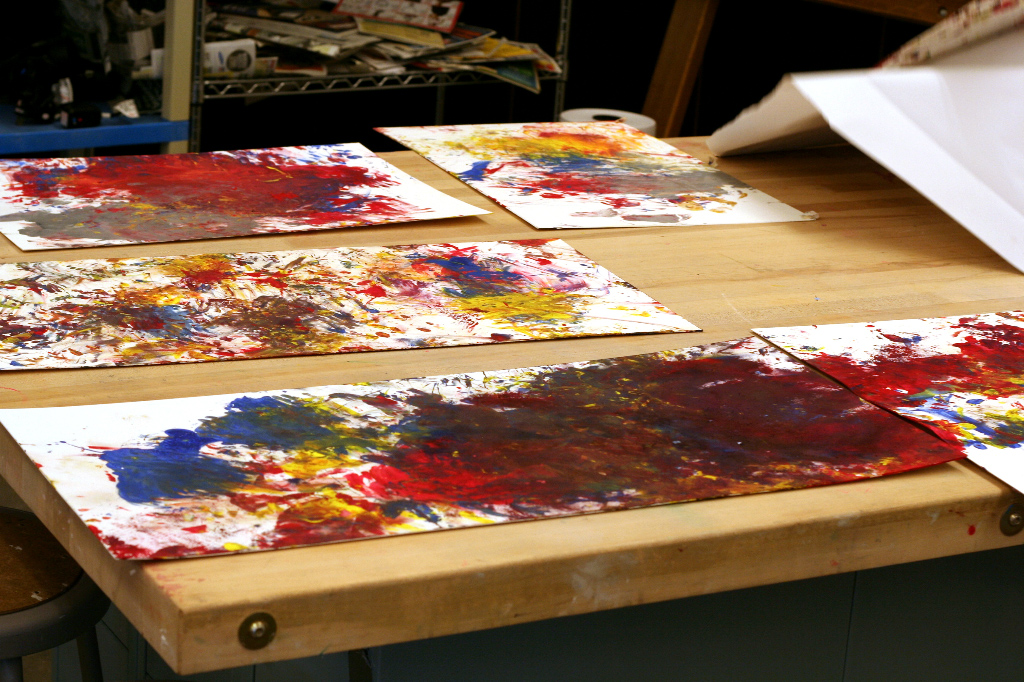 Left center is grace's ...we're going to have it framed and put in her room.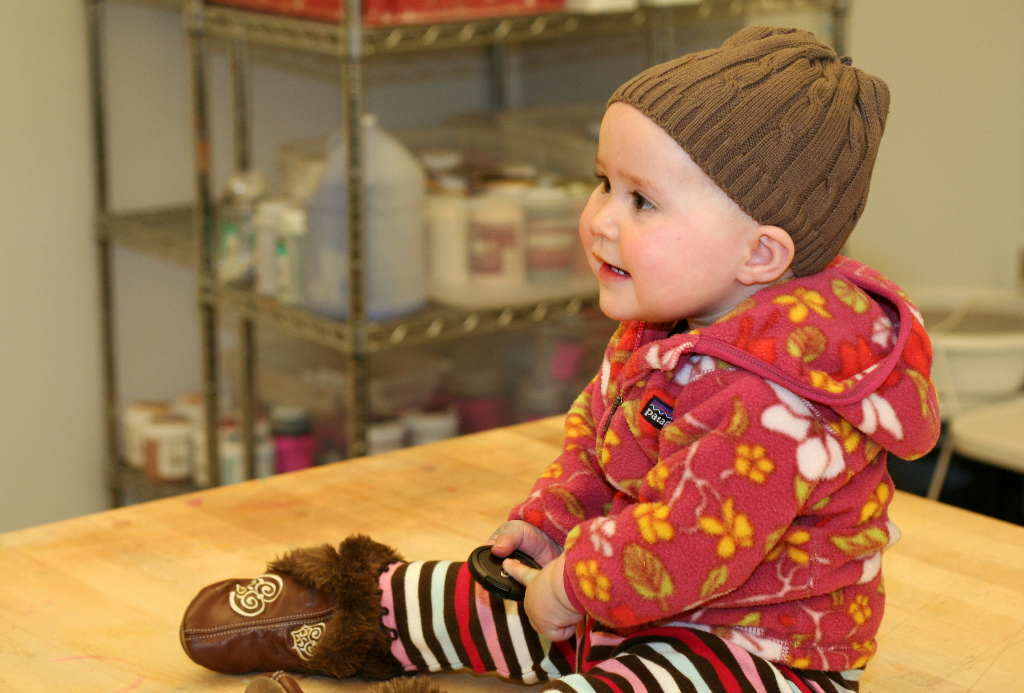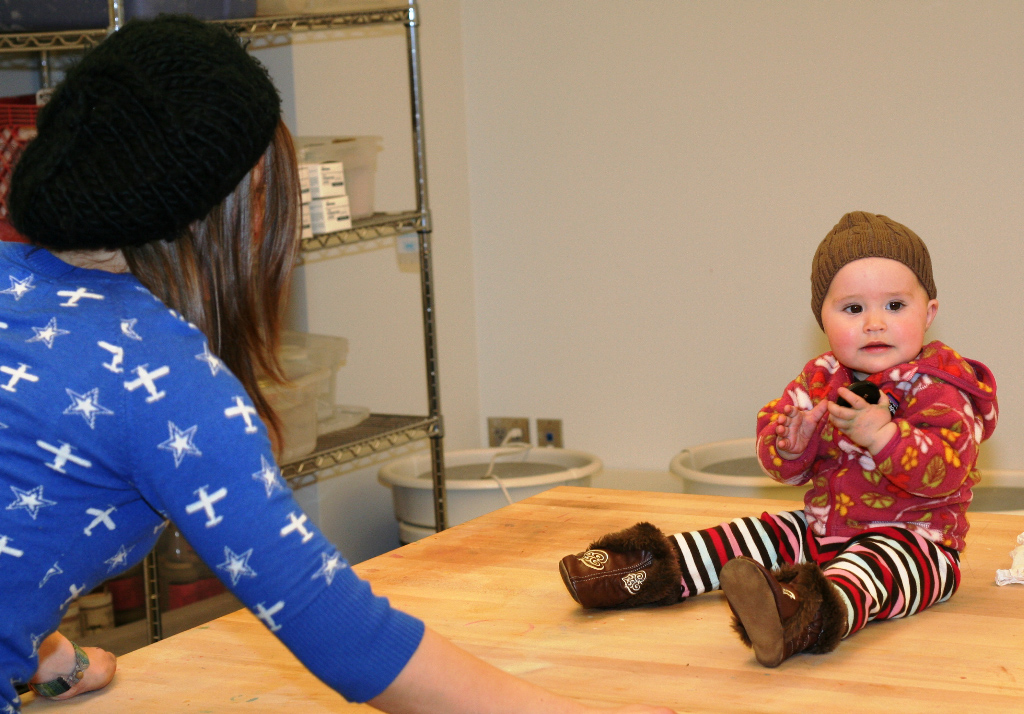 Big thanks to the reno museum for putting this on. I've seen a lot of crazy things in my life ...Uhh, but this takes the cake.