May 12, 2009
Doctor appointment and a visit to Renown Medical Center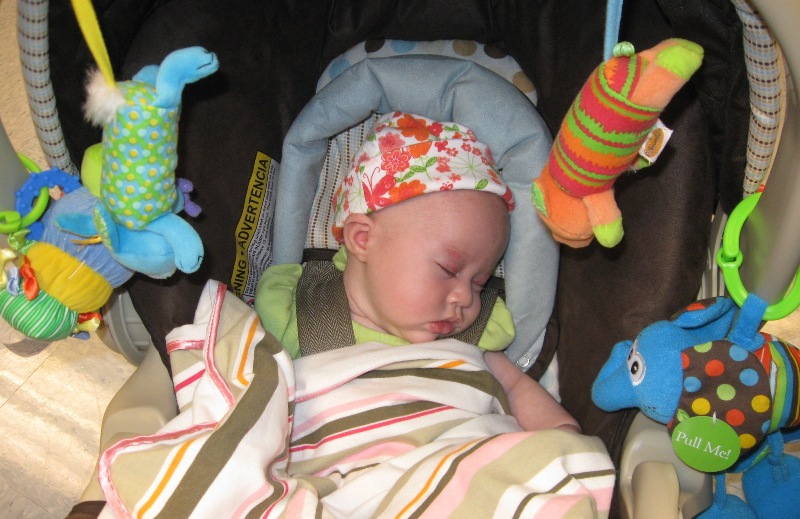 Carseat and bundled up ready to go to the doctor.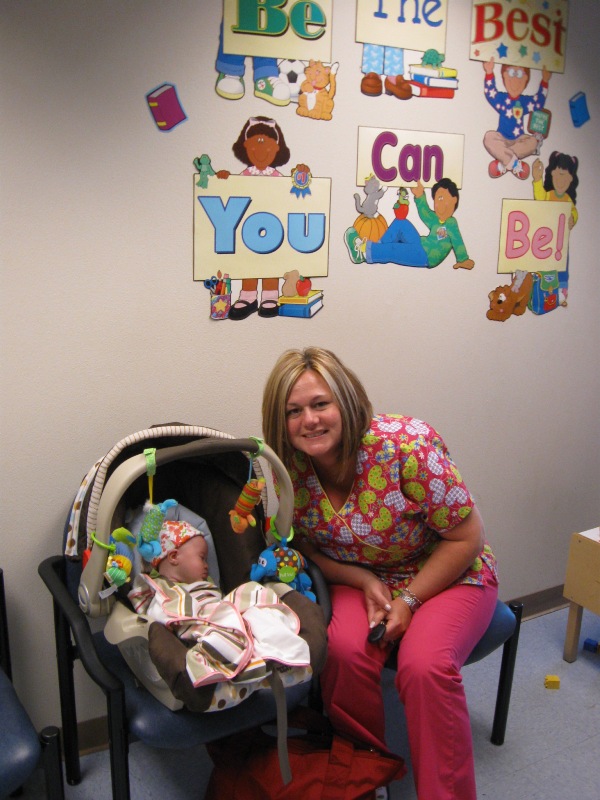 In the waiting room ...and note mom has her scrubs on because she's going to the hospital after your appointment to do a couple of hours of work ...and she's going to take you so that everyone can meet you!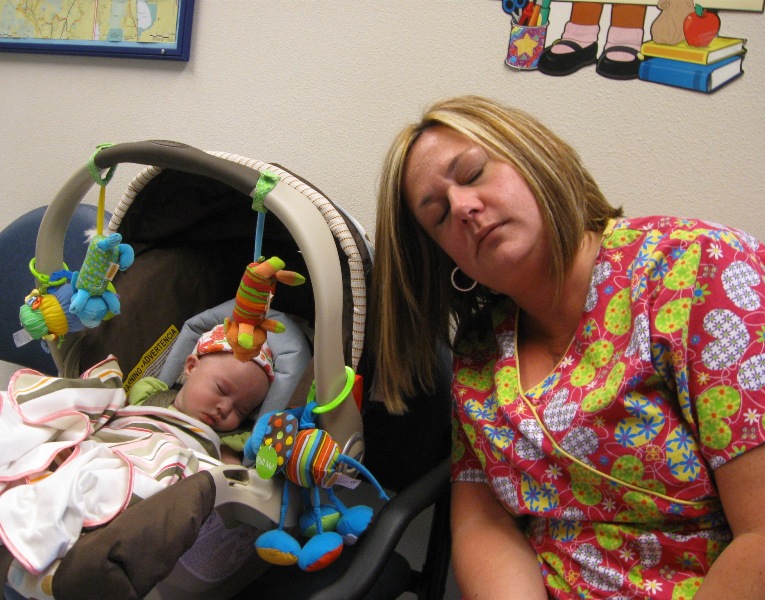 Mom wants to take a nap too!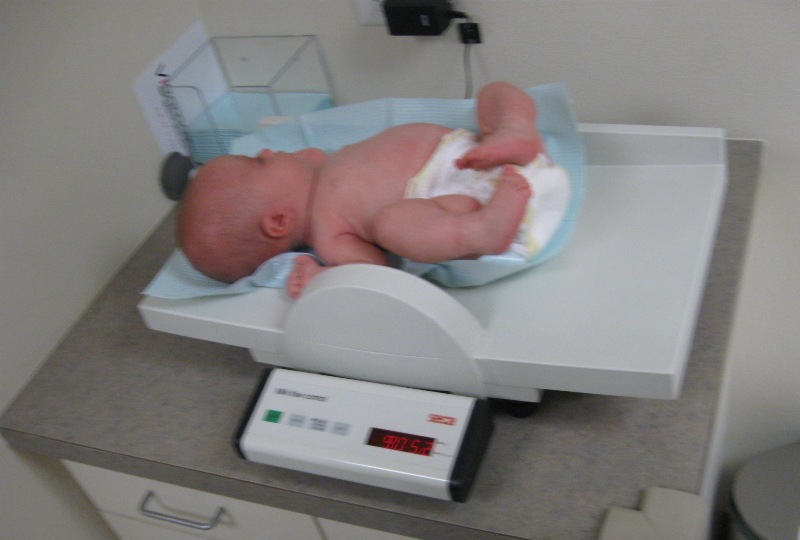 We were positive that Grace had hit double digits --But NO!! -Only 9.5lbs
Still just a little peanut! But everything is perfect and not too small ...just not a whopper baby.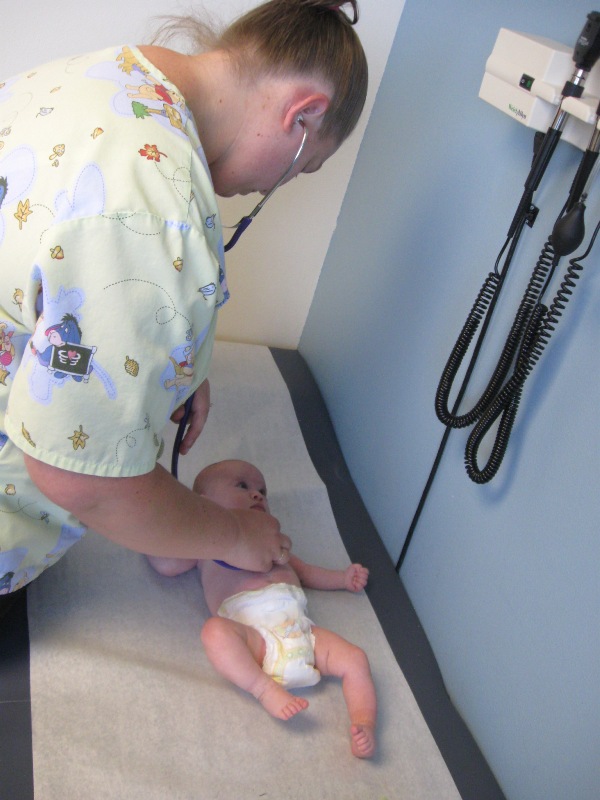 Nurse getting all the vital stat's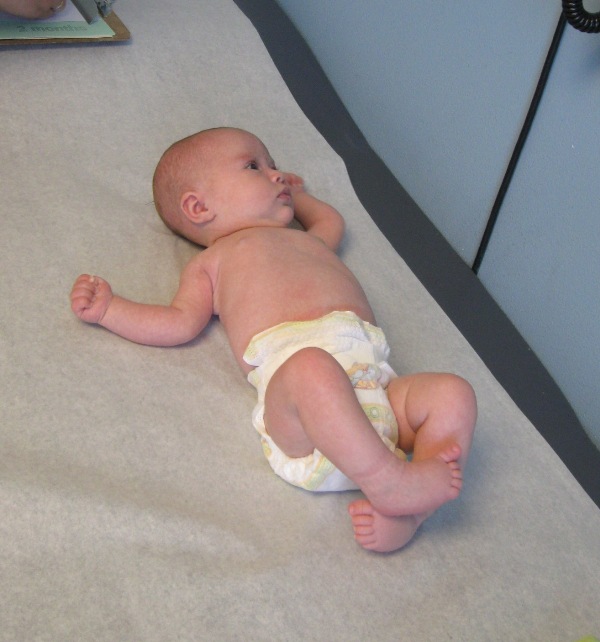 Grace loves all the stuff to look at in the exam room.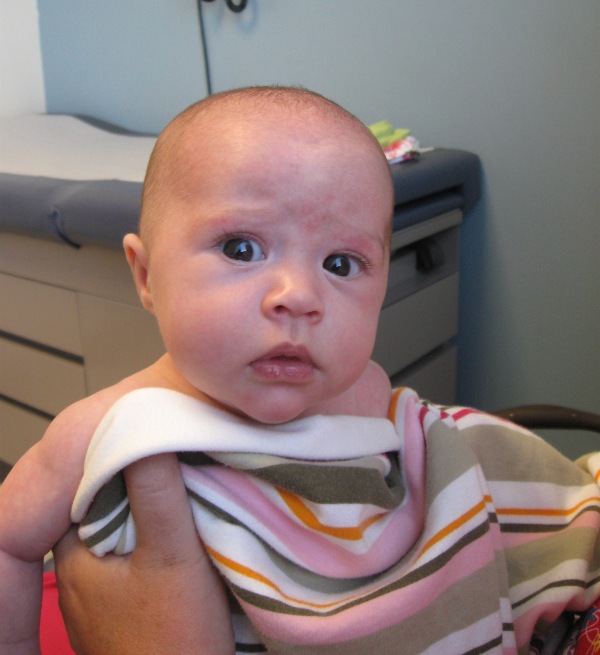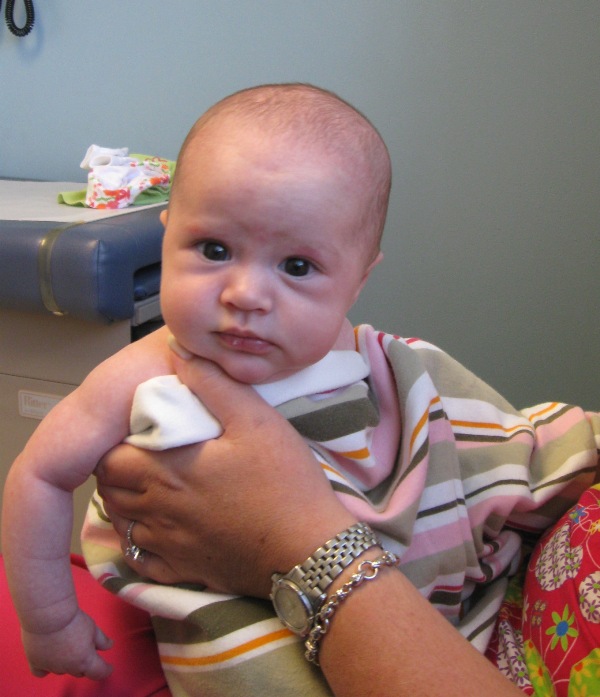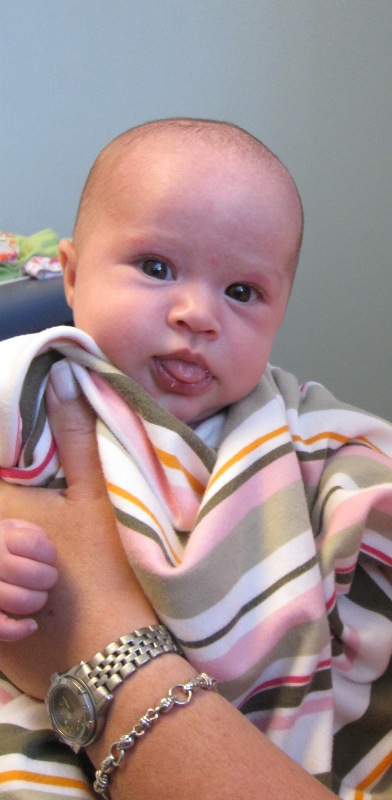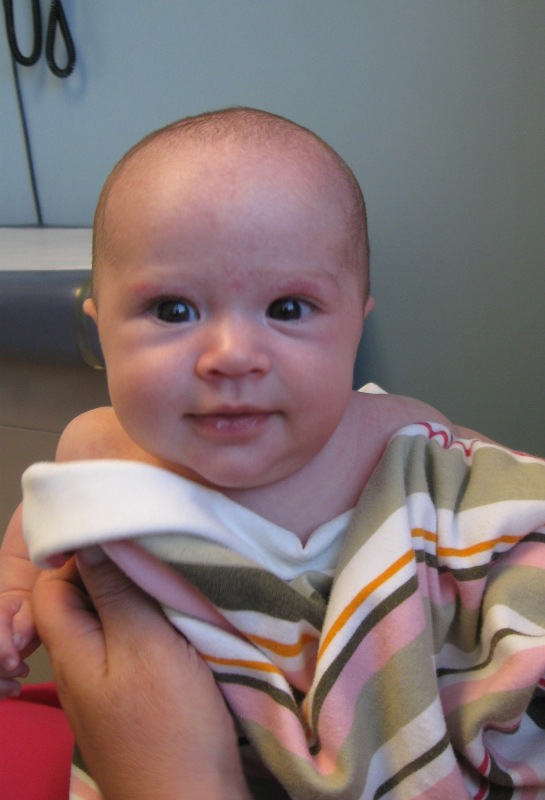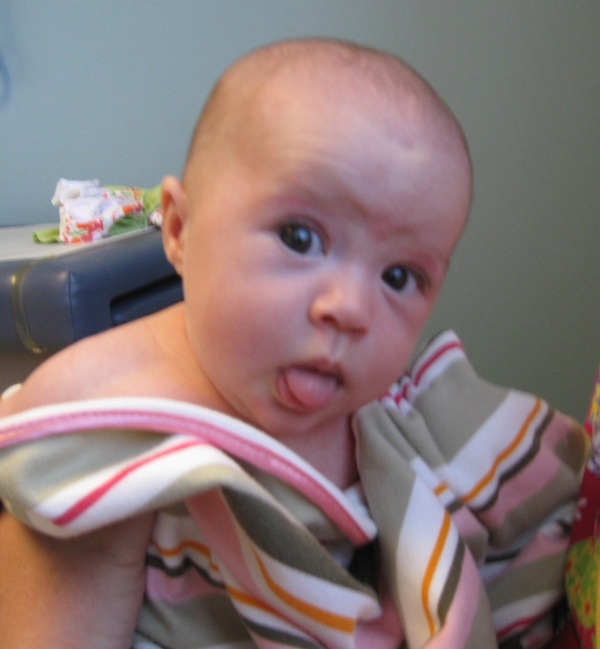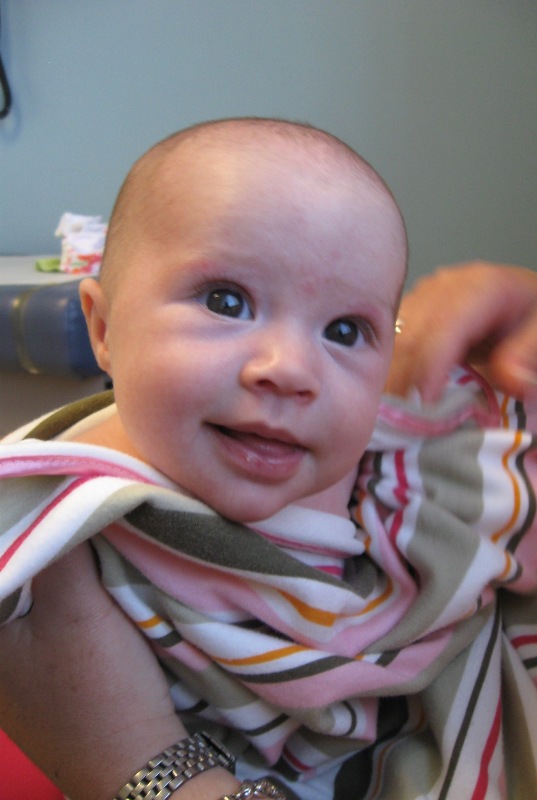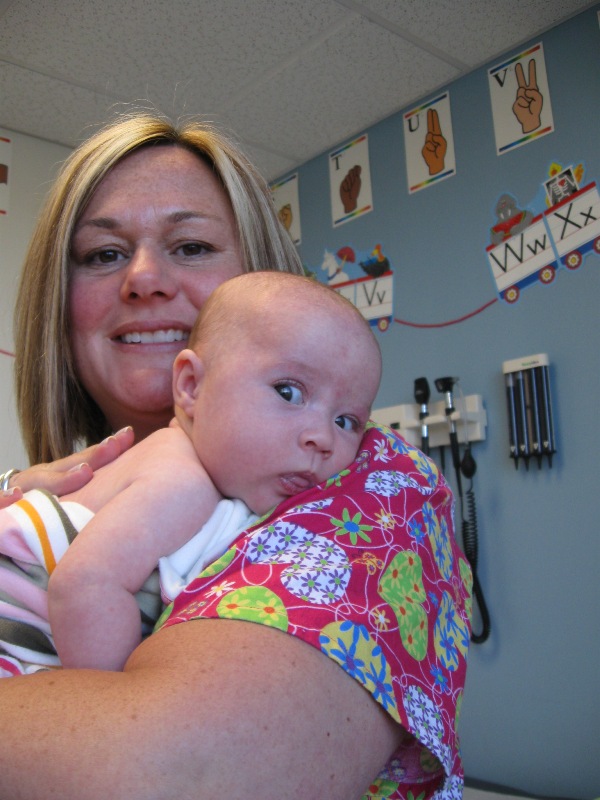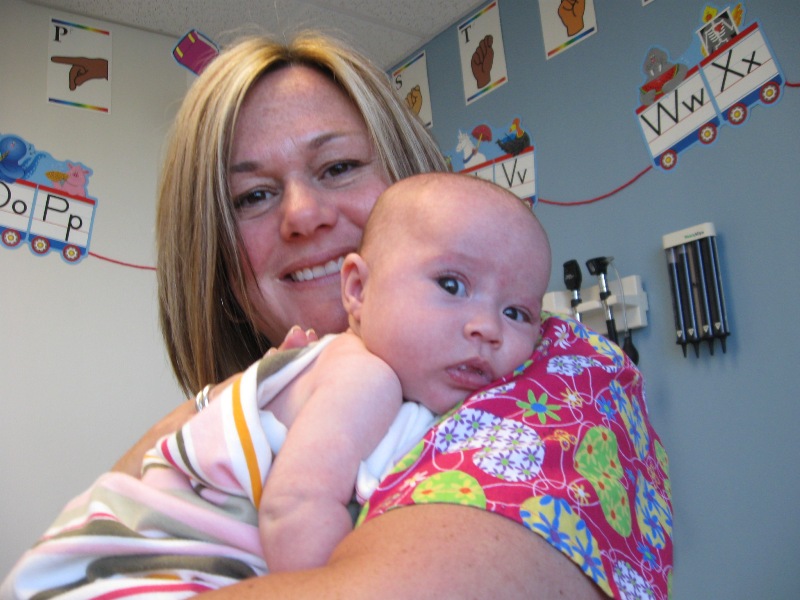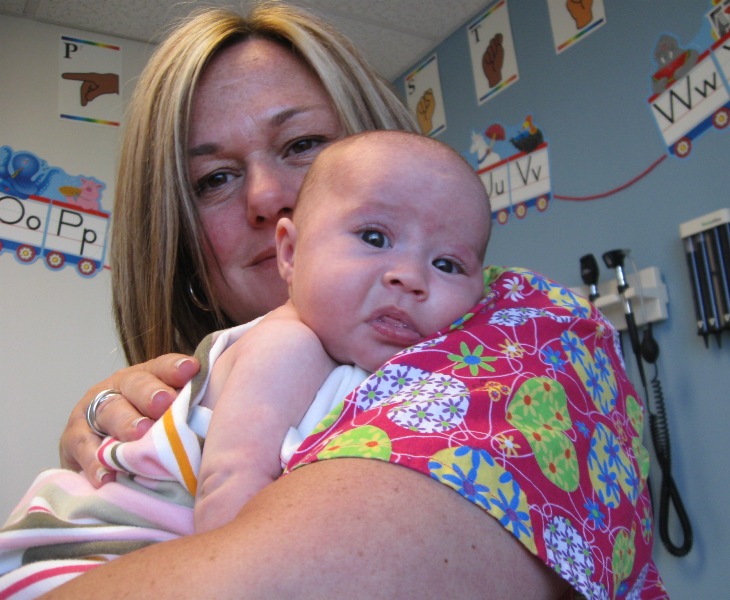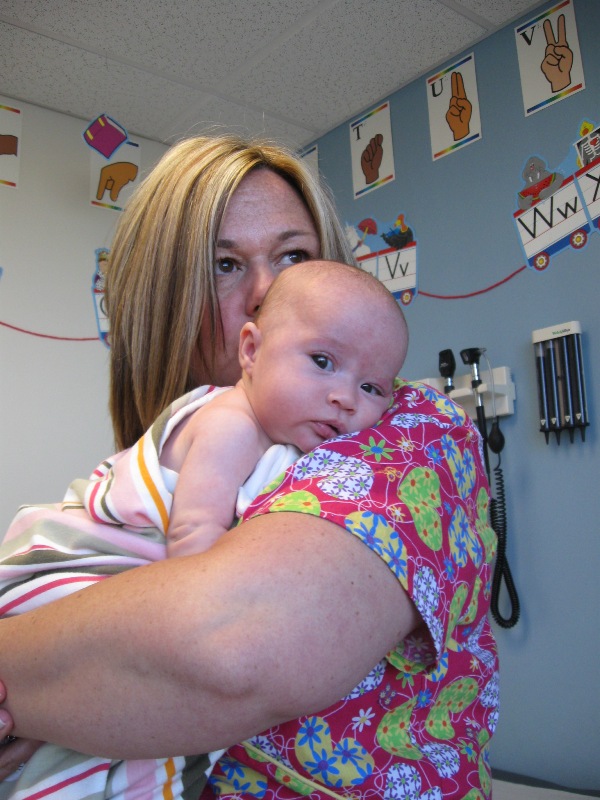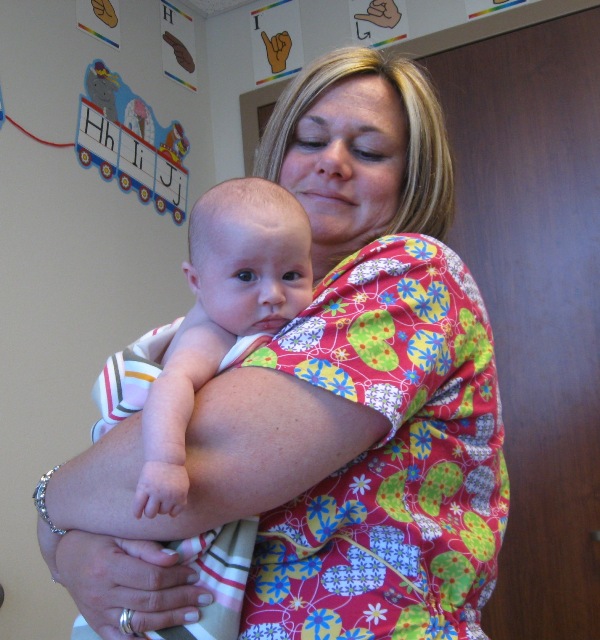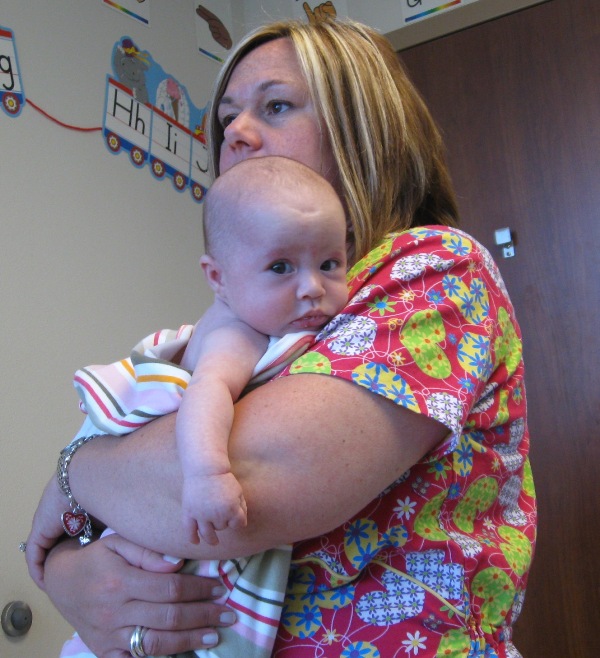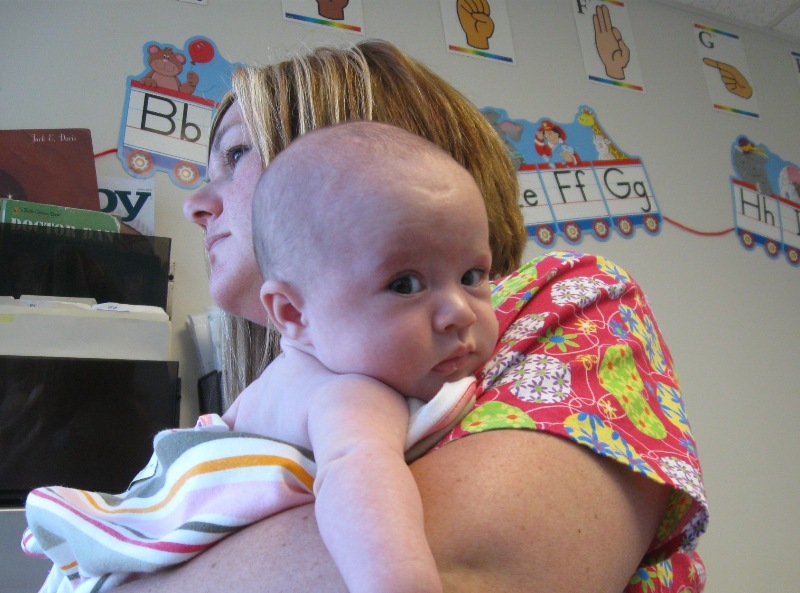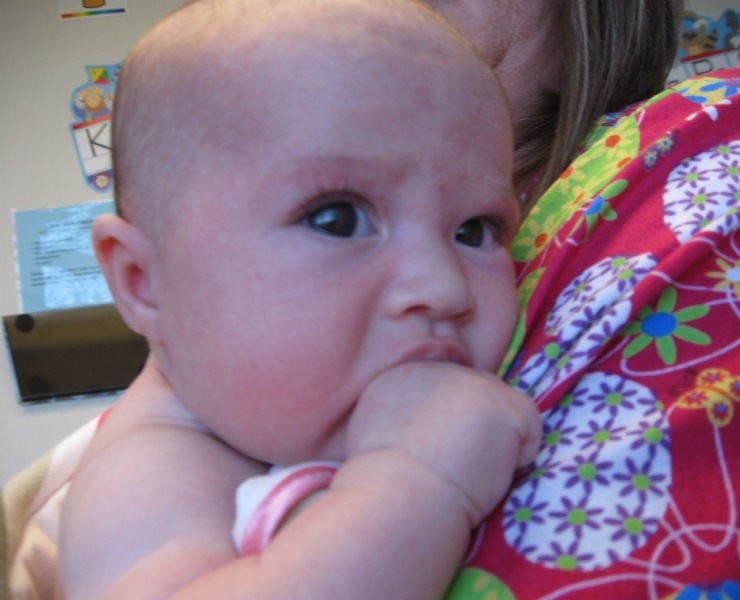 ---

.....And then Doctor Columbo comes.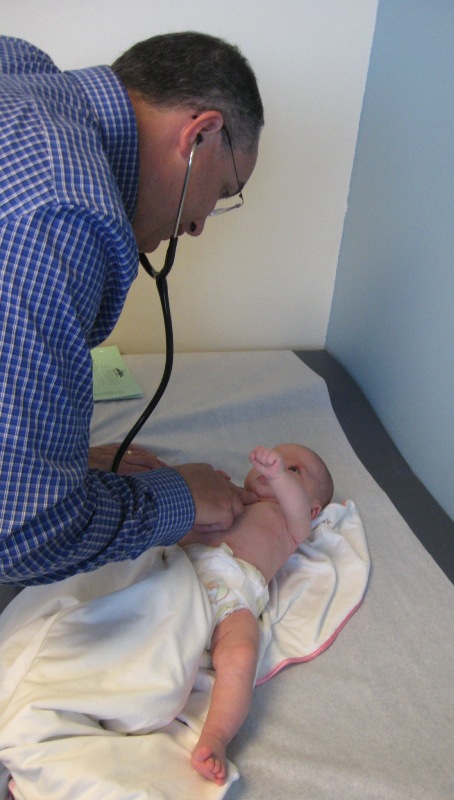 Grace luv's Dr. Columbo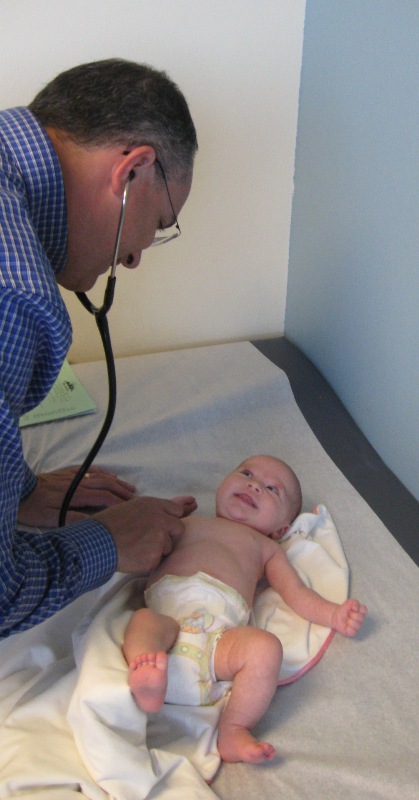 ....Look at grace flirt with her boyfriend, this is a common occurance.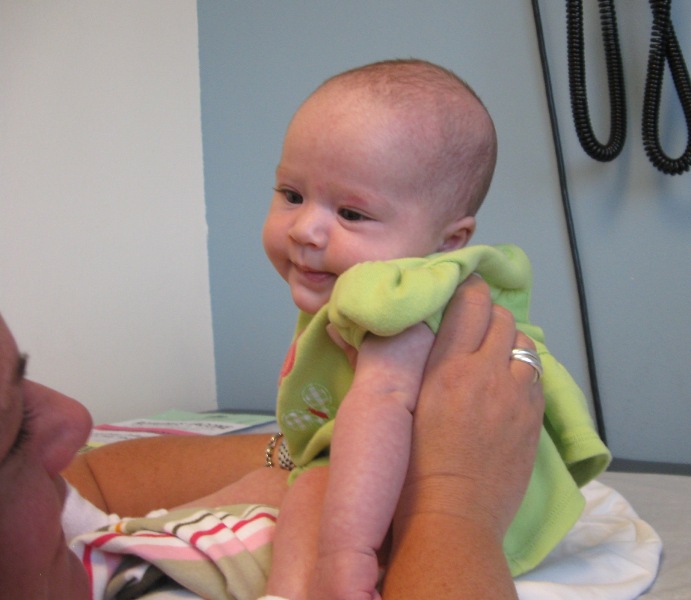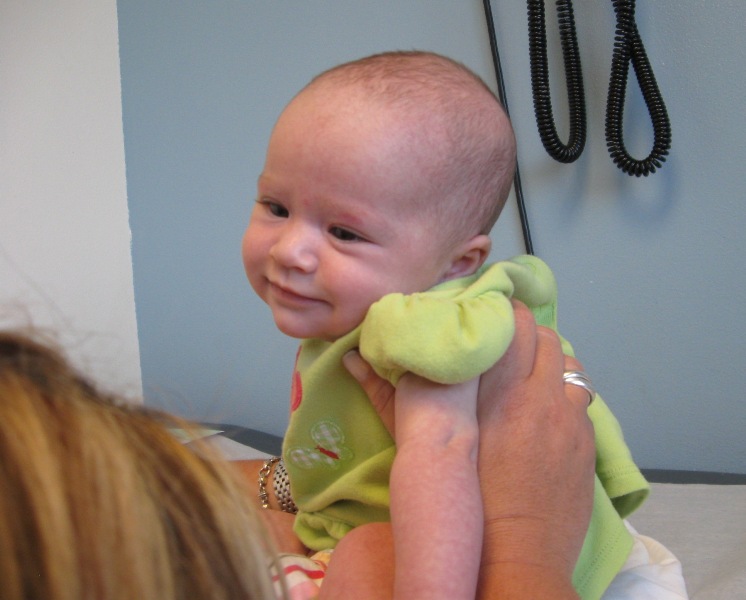 Now mom's turn to give the once-over, but this seemed to be more a time for silly songs than a serious mom-exam.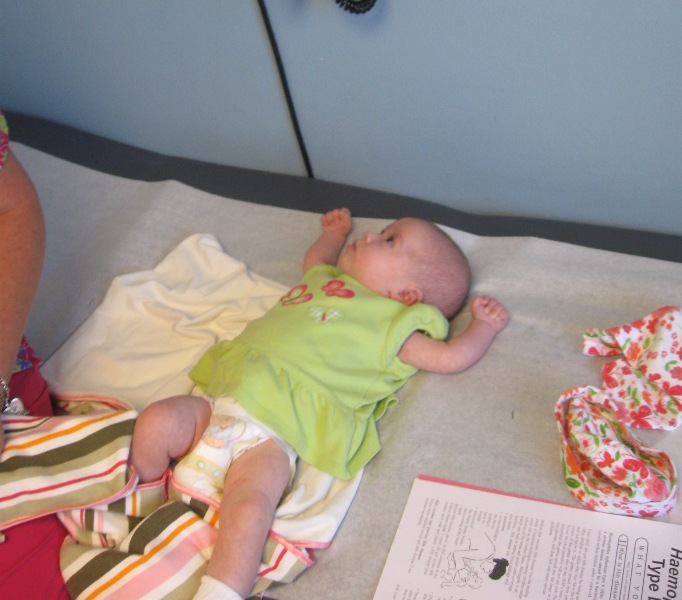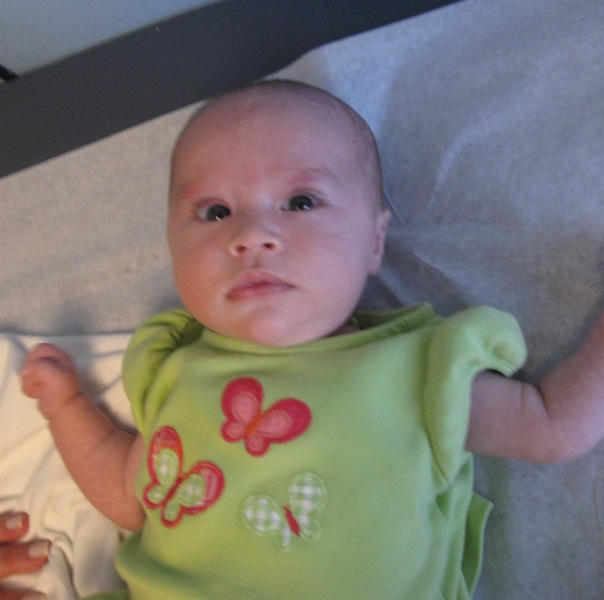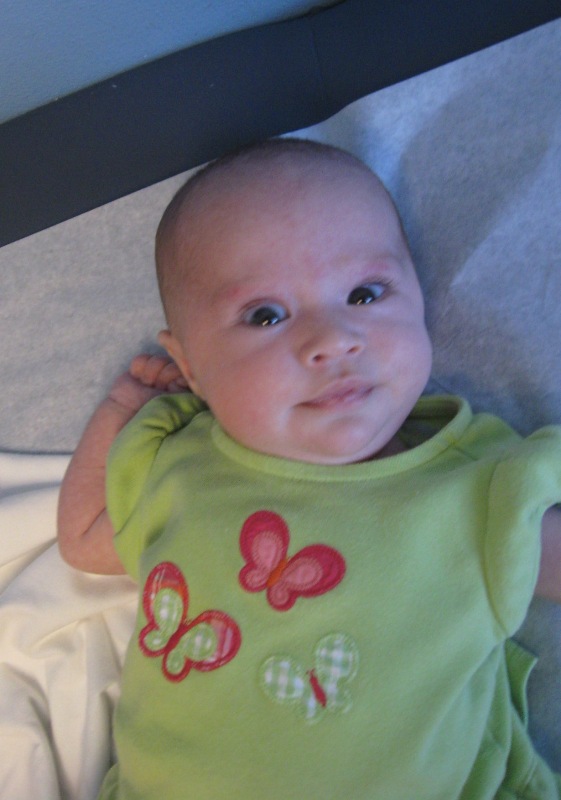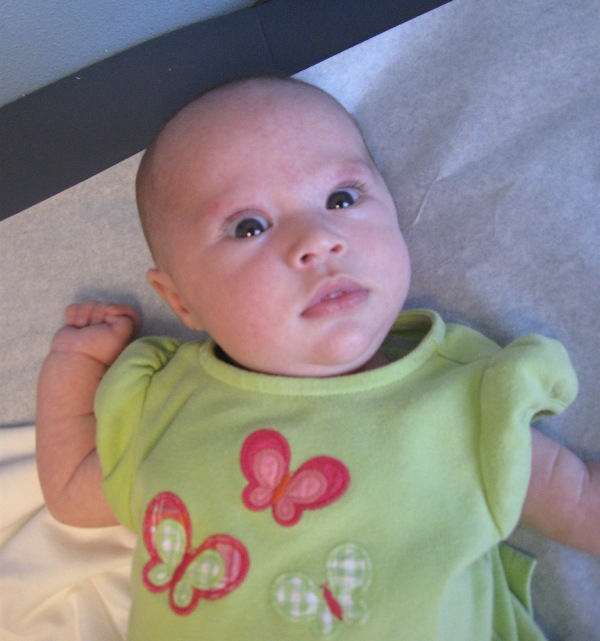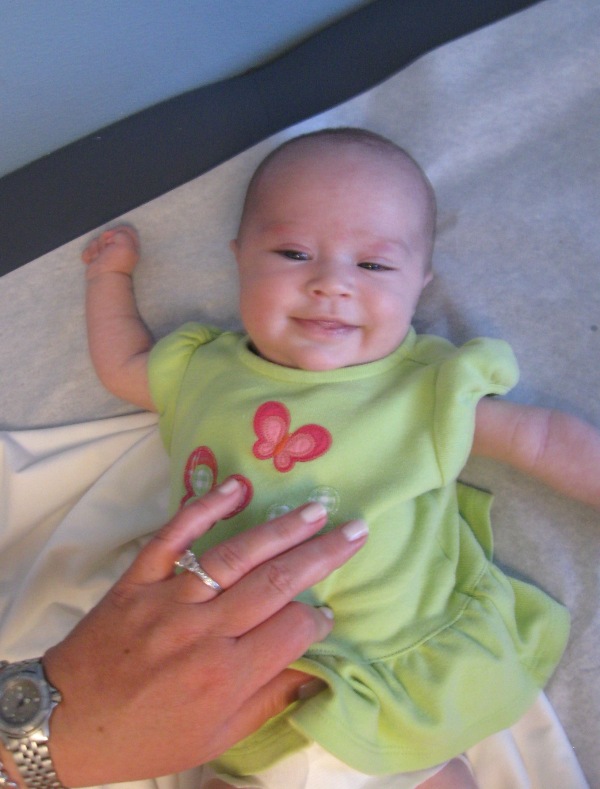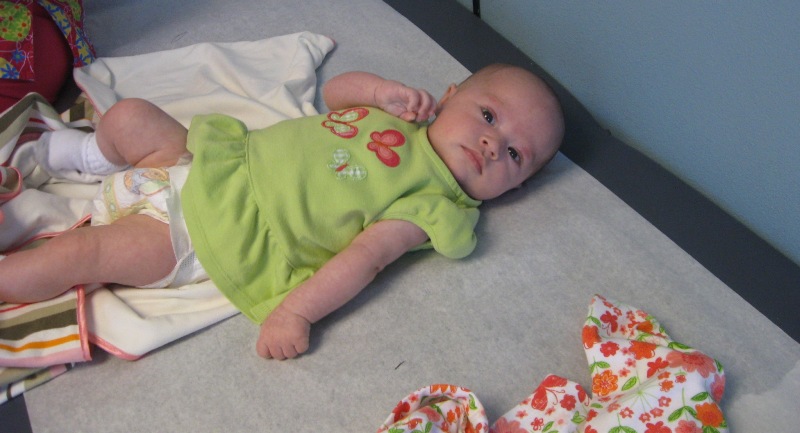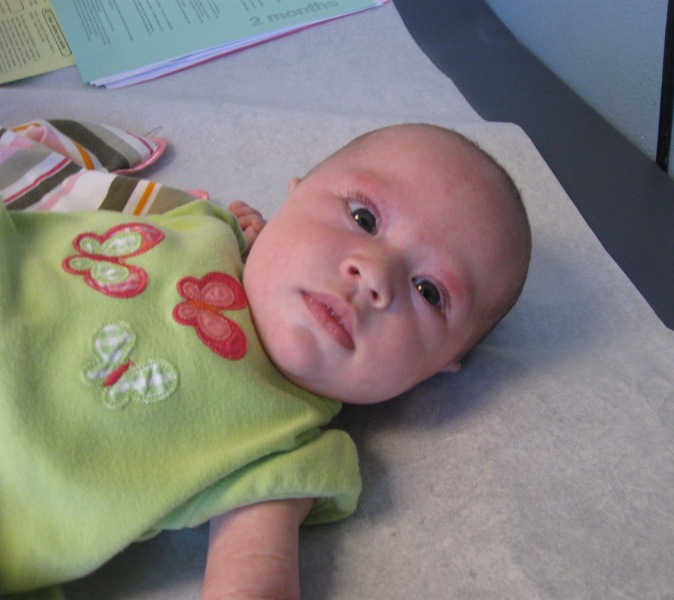 ---
---
Now time for a couple of immunization shots:

Video of the immunization shots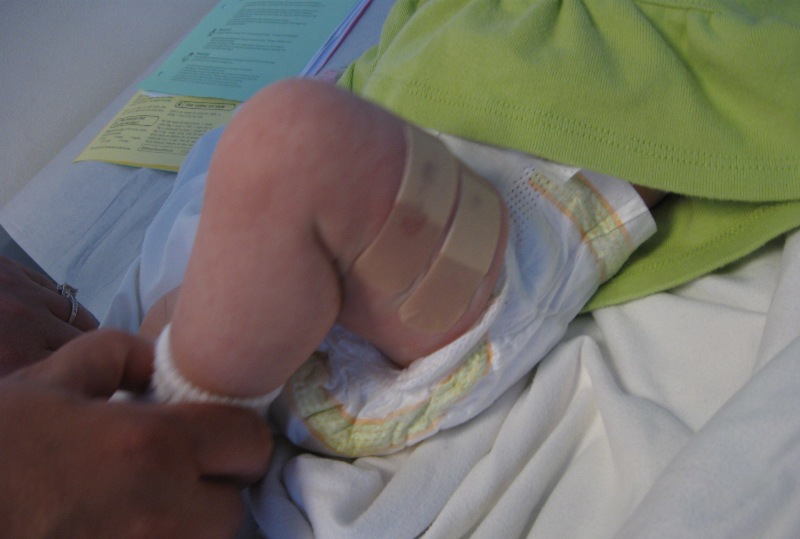 Very proud of you Grace!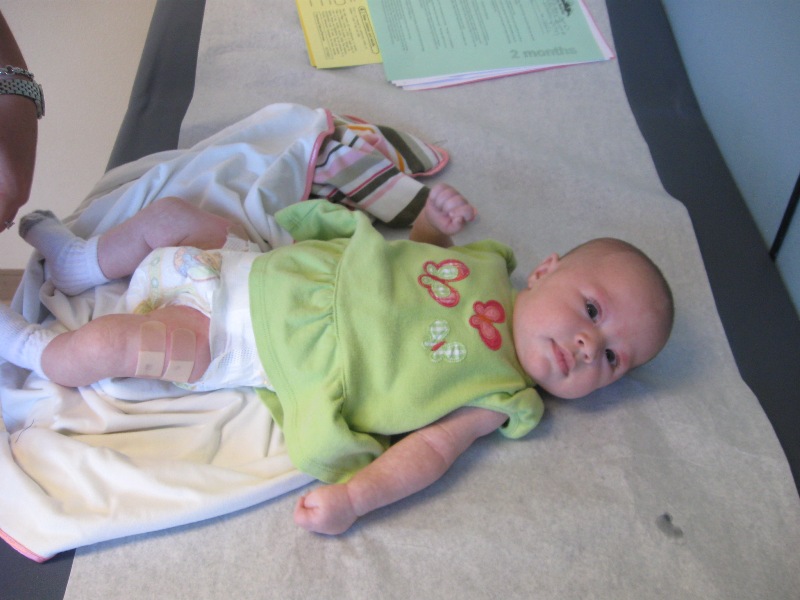 Grace got back to normal pretty quick and seemed prould of her two band-aids
---
---
---
So now to Renown Medical Center where some medical professionals were eager to meet and see Grace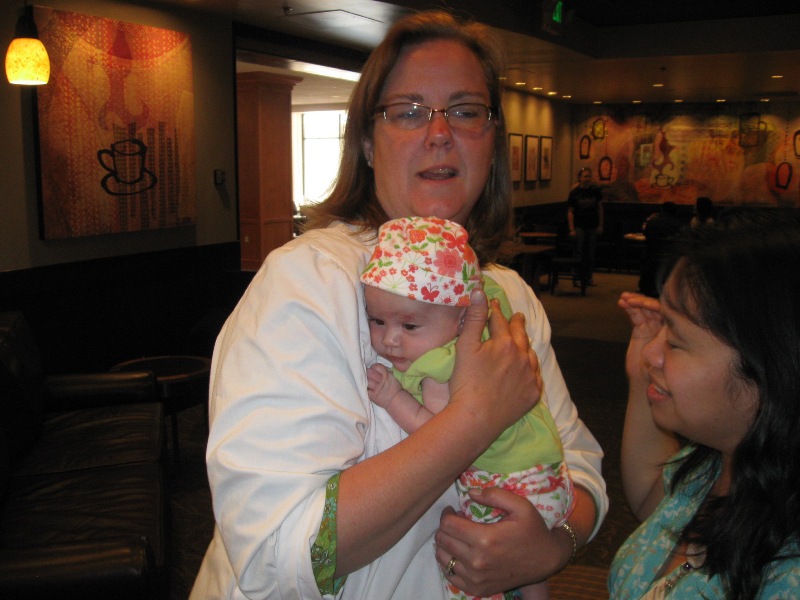 Here Daphne and Sheehan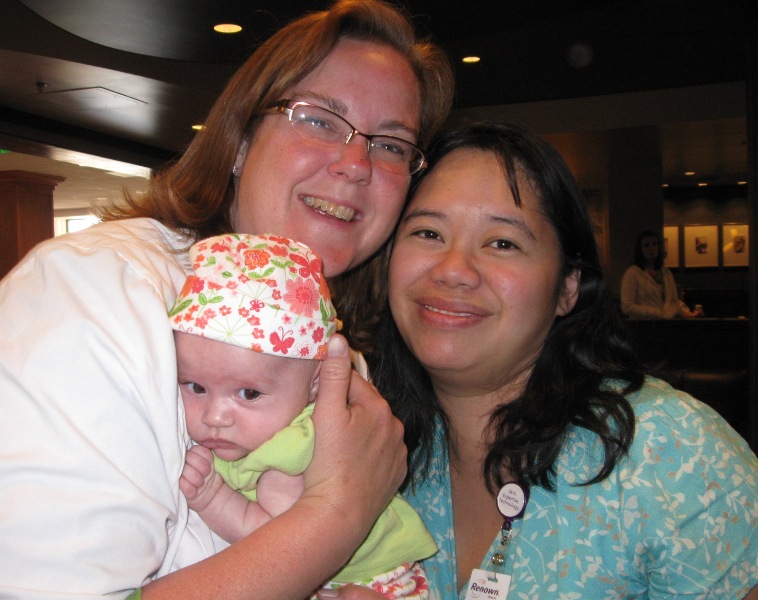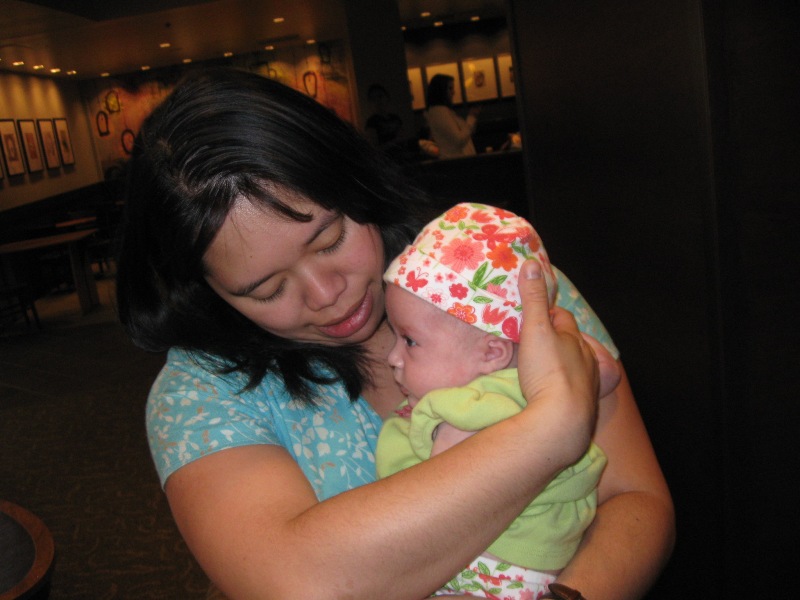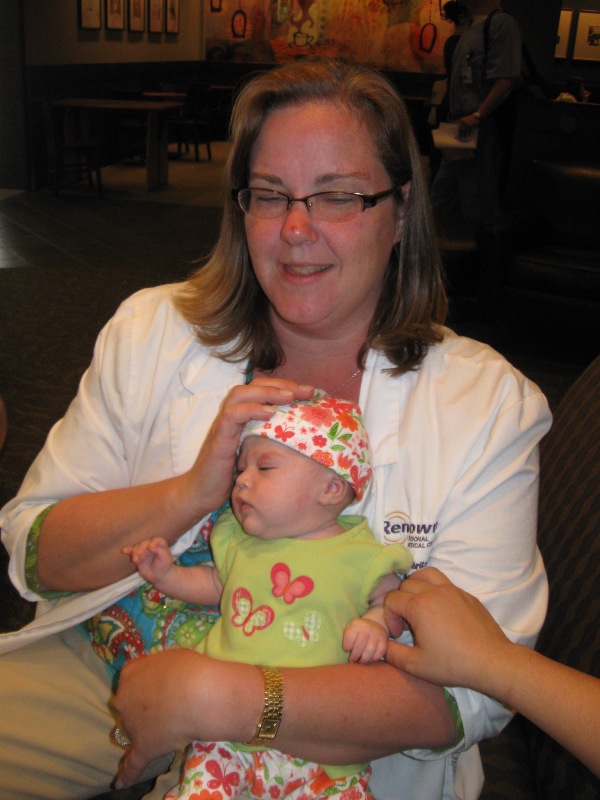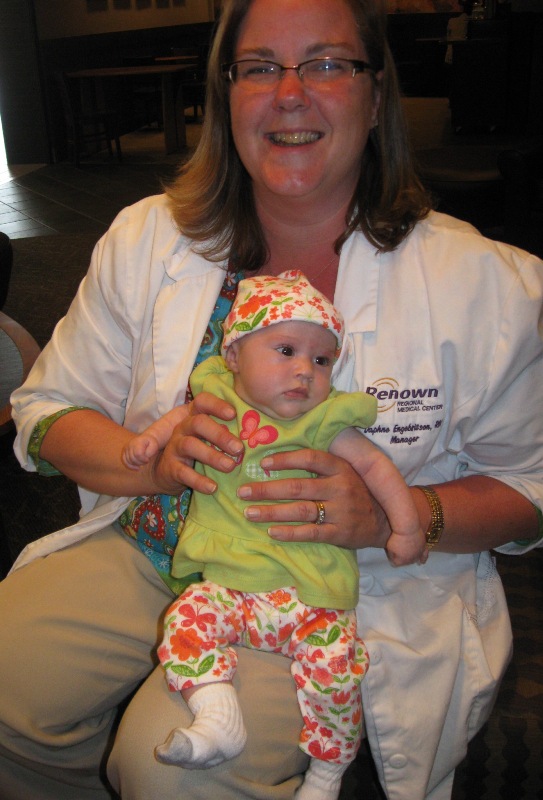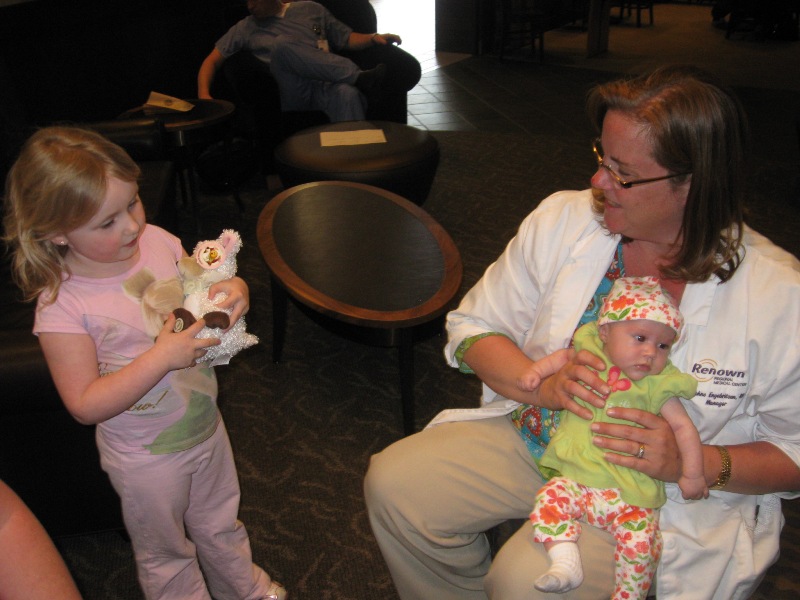 We don't know this little girl, but she was fond of grace and brought Grace this toy from the gift shop. Innocent mistake she didn't pay for it ....and her parents quickly intervened and she got the quick lesson on not taking things that don't belong to you.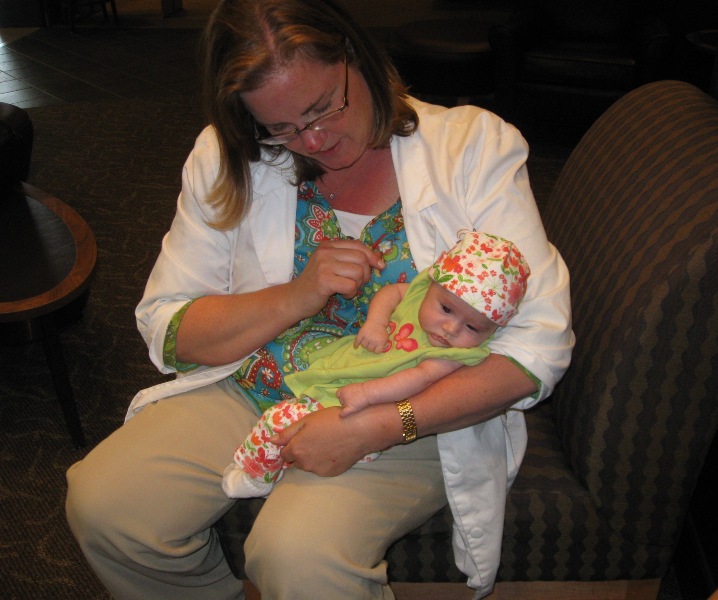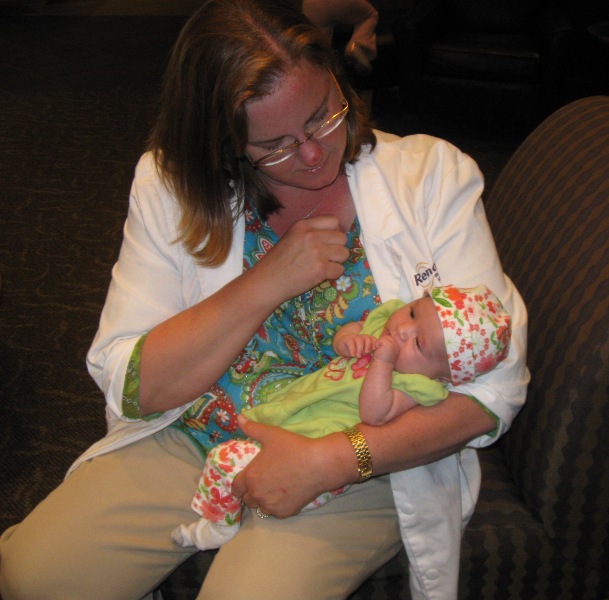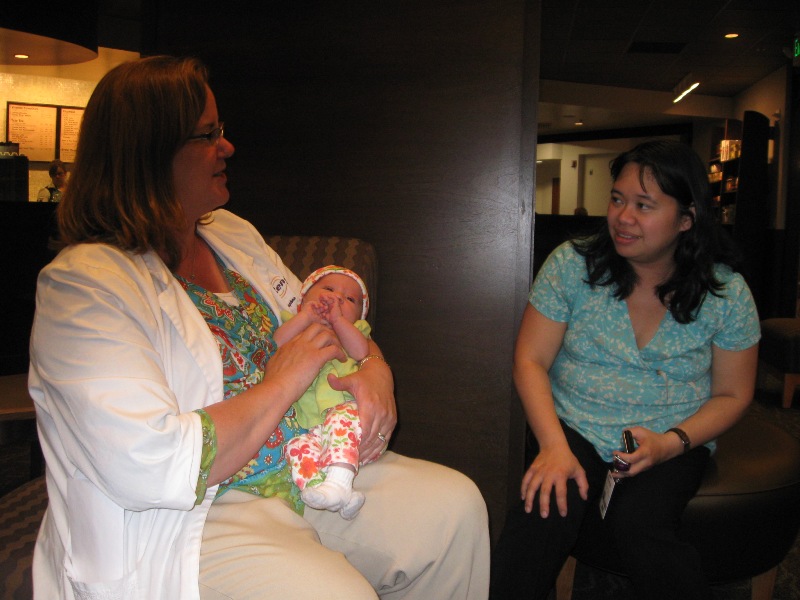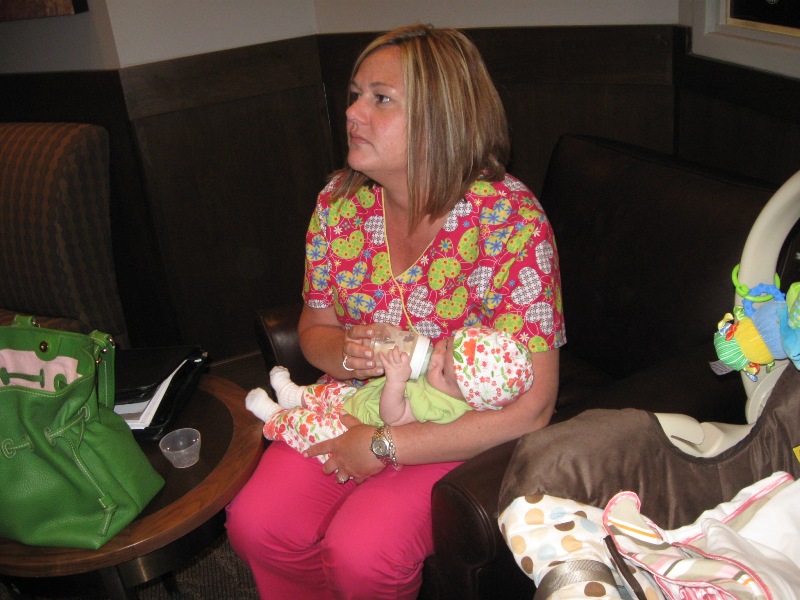 Now, mom would work for just a few hours and dad and grace would head home.